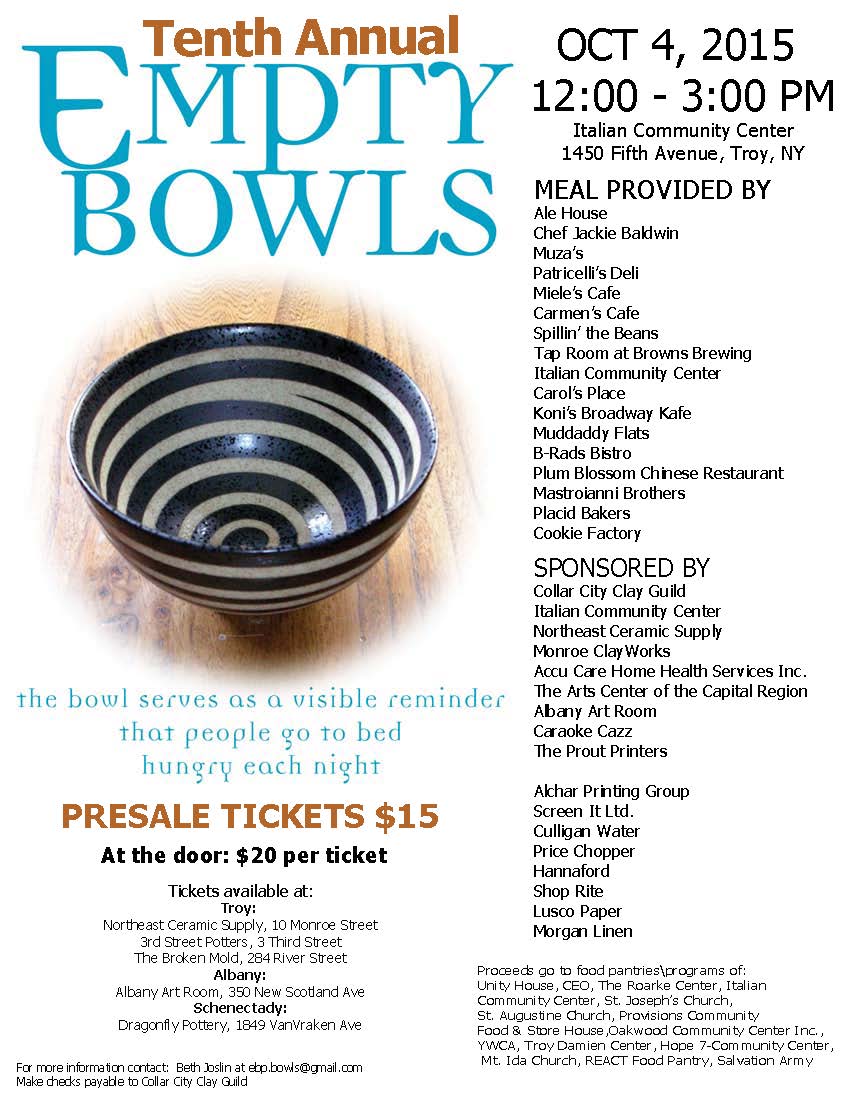 The tenth annual Empty Bowls project is slated for Sunday, October 4 from noon to 3pm at the Italian Community Center in Troy, NY.
Empty Bowls is an international project  to fight hunger, personalized by artists and art organizations on a community level. Local artists handcraft bowls that are then sold through tickets to the event. Area chefs cook food that is then placed in each guest's bowl. The empty bowl serves as a visible reminder that people go to bed hungry every night. Proceeds from the event benefit area food pantries, Unity House among them.
While there are Empty Bowls projects all over, each community's events are self developed and independent. Unity House wishes to express its gratitude to the organizers including the many artists, chefs and sponsors who make this wonderful day possible that benefits needed programs in our area.
Tickets to Empty Bowls can be purchased at the following locations:
Troy:
Northeast Ceramic Supply, 10 Monroe St.
3rd Street Potters, 3 Third St.
The Broken Mold, 284 River St.
At the Albany Art Room, 350 New Scotland Avenue in Albany
At Dragonfly Pottery, 1849 VanVraken Avenue in Schenectady