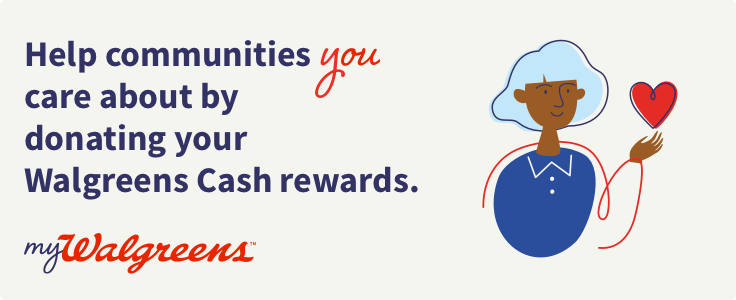 Help your fave charity through the app- donate your points this summer!
Unity House is participating in the myWalgreens donation program. You can donate your myWalgreens cash rewards to Unity House throughout the summer. At Walgreens, you'll earn unlimited 1% Walgreens Cash rewards when you shop and you can choose how much of your rewards to donate. It's that easy. Whether you'd like to contribute $1, $4, or more of your Walgreens Cash rewards, you'll be making a difference. It adds up!
It looks like you need to have the Walgreens App to easily donate your rewards to Unity House, or another area charity on their list. If you already have a Walgreens account tied to your phone number, you can download the app, go to 'register' and then connect it to your existing Walgreens account in the app. Once logged in, you can see your rewards, and choose where you want to donate them.
Thanks for considering directing your Walgreens cash rewards to Unity House!