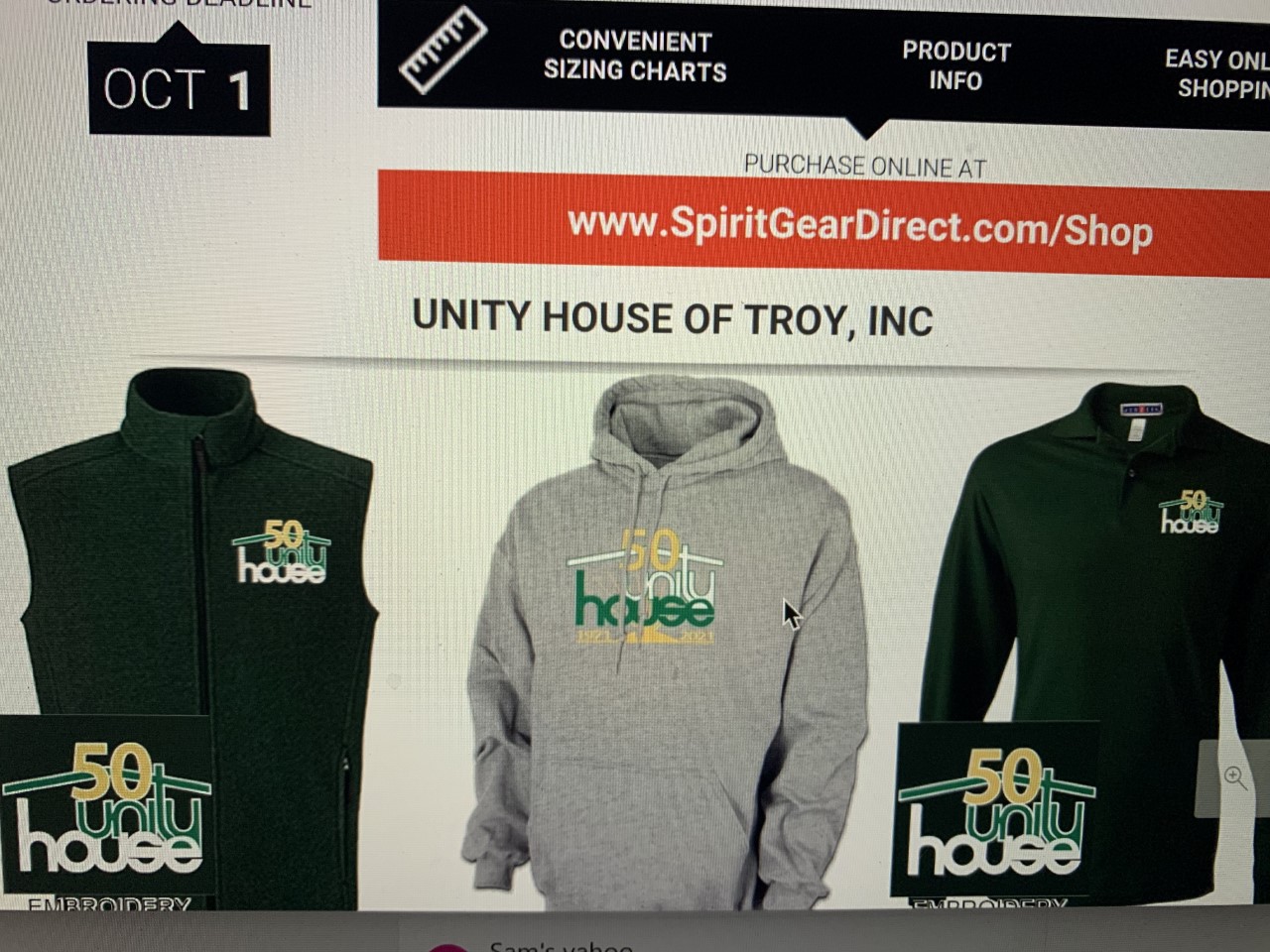 A chance to wear your heart on your sleeve!
For a limited time, you can place an order to purchase Unity House apparel. Spirit wear items feature the Unity House commemorative 50th anniversary logo and are done through a third party. Unity House will receive 10% of the cost, as a donation. More than a fundraiser, it's about donning support for Unity House.
Because orders are done through a third party and made to order once the batch is complete, there is a limited time window when you can order items. Deadline for orders is October 1st. Then, the vendor makes all the items and ships them- either direct to you, if you choose (for an extra a shipping fee), or to Unity House, where we'll distribute locally or hold for you to pick up. If you've ever ordered spirit apparel from your local school or team, it's a similar system.
Completed items are expected for delivery in late October, approximately week of October 25. Because each item is made to order, there will be no refunds/exchanges/returns.
You can view the flyer here:  SpiritGearFlyer_4233723 
And click here to make your purchase.
Questions? Please call Moira at (518) 274-2607 x4135.
Want the standard Unity House logo and not the 50th anniversary logo? We can't do it on this order, but we do have some Unity House tees in stock. They are generally white, with the green Unity House logo where a chest pocket would go. Please call and ask if you would like to purchase one of these. (Sizes and quantities are limited.)