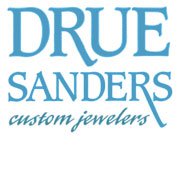 Enter our Raffle for your chance to win
If you've lived in the Capital Region for more than 5 minutes, you know that Drue Sanders Custom Jewelers does the best work around. Their pieces are stunning in their beauty and expert in their craftsmanship.
Drue Sanders has crafted a beautiful piece for Unity House. We are selling raffle tickets and will announce a winner at our May 8th 2023 Golf Tournament at the Schuyler Meadows Club. You do not have to be present to win. The purchase of a $50 raffle ticket gives you a chance to win a gorgeous bracelet, while raising funds for Unity House. Many thanks to long-time supporter Drue Sanders for this generous gift.
Raffle tickets are $50 each or $100 gets you three tickets.
You can purchase your ticket online here, or call (518) 274-2607 x4139 or events@unityhouseny.org
Drawing will take place at our May 8th Golf Tournament. You do not have to be present at the event to win. If you are not at the event, we will notify you if you won and deliver within the Capital District.
Here are details of this beautiful bracelet:
handmade bracelet, 7.5″
14k yellow gold bracelet
Valued at $5,600.00
Questions?
Call (518) 274-2607 x4133