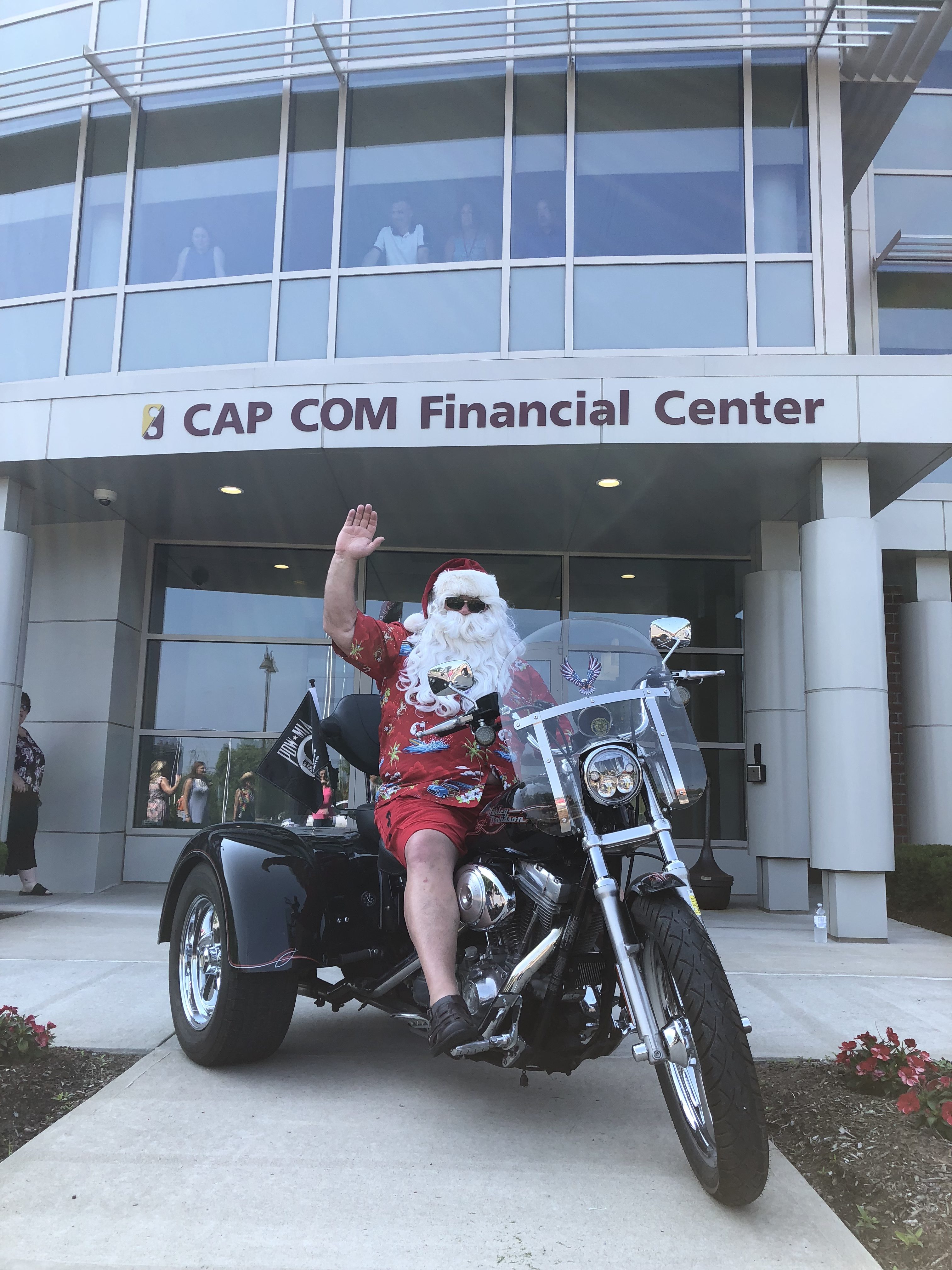 Partnering with Unity House to help children
Santa in July? Why yes, it's the brilliant idea of CapCom to get people thinking about the needs of children at holiday time. The holidays are months away, but Unity House's Children's Holiday Program needs to get an early start to help the over 1,500 children who benefit from the program each year.
CapCom has stepped up and offered to help in a big way. They are putting our toy collection bins in their Capital Region branches. For the month of July, the community will be collecting toys, games, books and more for children of all ages. The kick-off event for the program was a fun morning at CapCom's gorgeous headquarters at Winner's Circle off Wolf Road. There were toys and games, but the best was when Santa, in his summer attire, rolled up on his motorcycle. It was spectacular: Children visiting the branch with their parents got quite the sight!
It's a tremendous undertaking: finding toys, books, coats, blankets and more for the many children across Unity House programs who could use some holiday cheer. From babies to teens, the program helps fill needs and wants and puts that sparkle in the holidays that we all want for children.
How Can You Help?
Stop in at any CapCom branch to drop off a gift for a child. Gifts should be new and unwrapped. For gift ideas, ask a child in your life for gift ideas. If you're really stumped, a gift card to any chain store is always a good fit.
Many thanks to CAP COM Cares Foundation, the charitable foundation of the credit union for their amazing support. They do so much for area charities and help bring awareness to the unmet needs of others.
Their Christmas in July Toy Drive funds through July 31st.