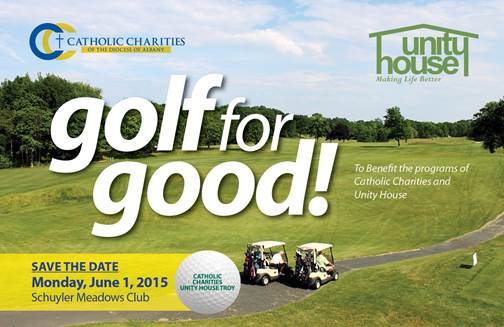 Thank You!
Golfers, sponsors, volunteers, and friends of both Catholic Charities and Unity House came together for a great day of golf in support of programs serving people in need.
Many thanks to the wonderful crew at the fabulous Schuyler Meadows Club in Loudonville for being excellent hosts. The course was in fantastic shape and golfers raved about it!
Miss Out?
You can still support the worthwhile programs of Catholic Charities and Unity House. Consider making a gift to the Golf for Good event or sign up now for an early bird discount for 2018!
On behalf of those we serve, thank you.