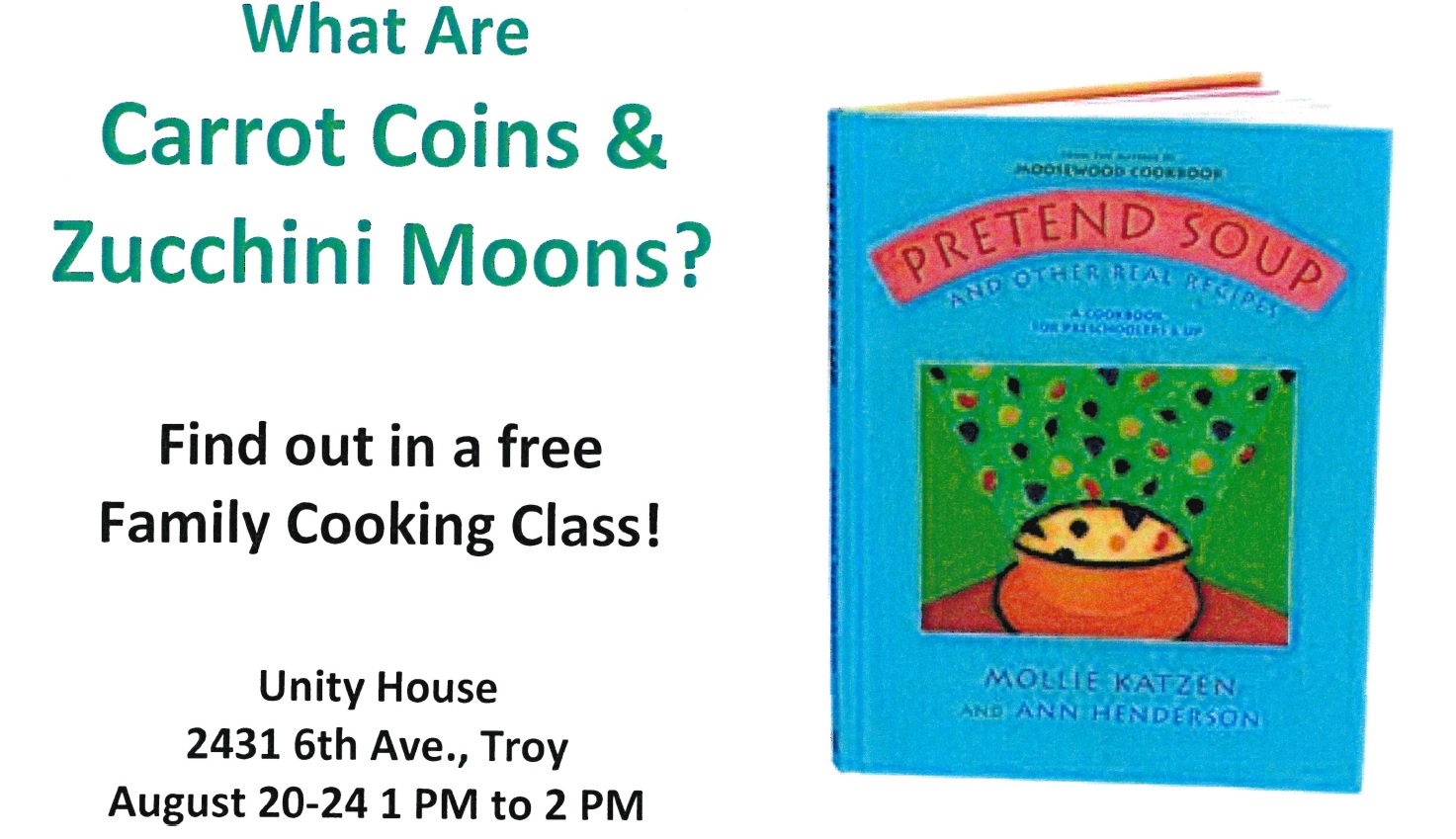 Classes for Children and their Parents Help Tackle Food Insecurity
With generous support from the Ronald McDonald House Charities, Unity House can offer free cooking classes.
Everyone knows that fresh fruit and vegetables are valuable items: nutrient-dense foods that are good for you. But what if there isn't room in your food budget for vegetables? Making a spending trade-off, buying fresh produce instead of canned, for example, can be risky if you are not sure your children will eat it. If you are stumped on how to prepare new foods, that's yet another hurdle.
In the Unity House food pantry, where we strive to offer fresh produce, we get a lot of questions. Questions like, 'What do I do with this fresh turnip or summer squash?'. We are fortunate to have volunteers who help cook vegetables so we can offer taste tests and show rather than tell.
In the case of children, they are sometimes a skeptical audience. That's why teaching them how to cook is important: it's not just a skill needed in life, it's also a chance to try new foods. New foods you might not otherwise be interested in unless you had a hand in bringing them to the plate. Cooking also teaches skills like measuring, counting, safe food handling, and, perhaps most important, the joy of discovery.
With help from the Ronald McDonald House Charities, Unity House will offer two sets of cooking classes: one geared toward school age children and one for adults. The first class, for children, will be August 20th through August 24th. Children, accompanied by a parent, will be able to cook kid-friendly meals they can enjoy at the end of the class. Each child will get to take home a copy of Mollie Katzen's cookbook, "Pretend Soup". The class is offered in the Unity House Community Room at 1pm, immediately following the midday meal at Unity House.
For more information, contact Amy, Food Security Case Manager at Unity House: (518) 274-2607 x4192.
Many thanks to the Ronald McDonald House Charities and our local chapter for their support of this program and all they do to help Capital Region children.