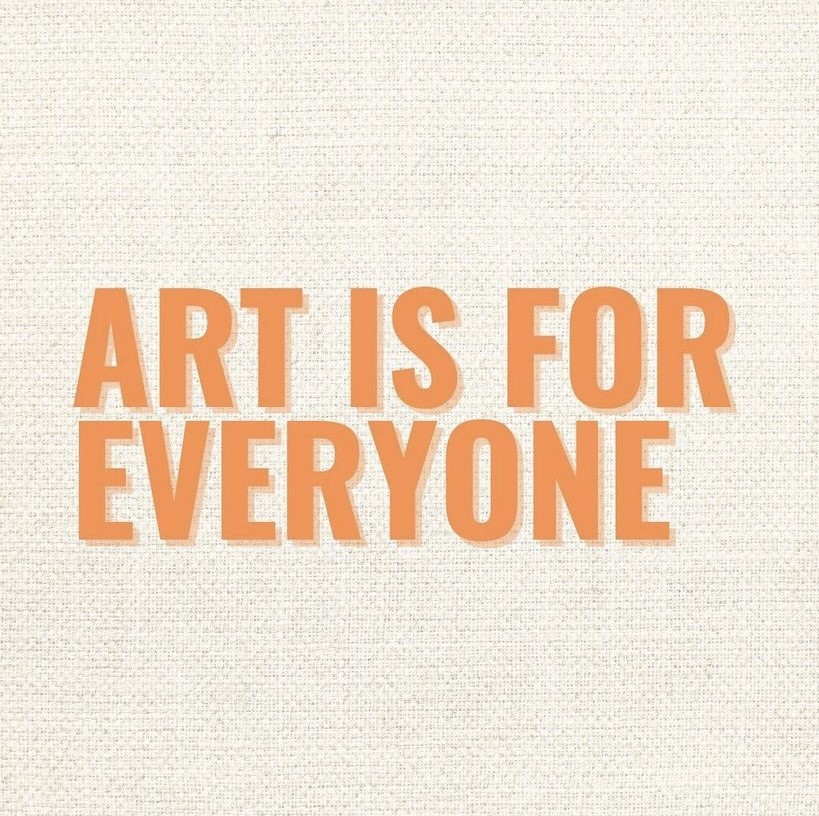 Public Art as a means to engage, create, and heal
The proposed mural would bring youth, local artists, and neighborhood stakeholders together for the community to create a mural. The mural would help memorialize recent neighborhood children who became victims of gun violence.
Artists on Board: We are grateful to the below artists who have committed to this project
Geoffrey Raymond: Mr. Raymond is an American painter, best known for painting Wall Street CEOs, then exhibiting them and inviting people to annotate his work. Mr. Raymond resides in Troy, NY and New York City. His work can be found online on Instagram at geoffery.raymond.10
Leah Morris: Leah Morris is an artist living and working in Albany, NY.  Ms. Morris received her BFA in Sculpture from Boston University in 2010. Following graduation, she helped cofound Fjord Gallery in Philadelphia, PA and began teaching art to elementary and middle school students at Wilson Community School, an AmeriCorps affiliated after-school program. She has since taught art at the North Country School in Lake Placid, NY, The Nichols School in Buffalo, NY and currently at the Albany Academies in Albany, NY.
Ms. Morris completed her Masters of Fine Art in 2018 at the University at Albany, SUNY and maintains an art practice incorporating both two- and three-dimensional media. She has completed murals in Albany, NY and Providence, RI. Samples of her work can be found on Instagram at @le_ugh_morris
Marissa Miglin:  Ms. Miglin is a graduate of The College of Saint Rose, with a BFA in Graphic Design and a Minor in Art History. She has worked on many design projects over the years for clients such as Twitter, New York City Ballet, RPI, Alvin Ailey Dance Company, SUNY Albany, Fence Books, Albany Symphony Orchestra, and Lark Street BID. Ms. Miglin mainly focuses on illustration in her design work, and loves to draw whenever possible for a project. She is currently working with a local filmmaker to design a children's book. A sample of Ms. Miglin's work can be found here.
Alex Waters:  Mr. Waters was born in 1987 in Albany, NY. He was raised to the west in Esperance, a sprawling and peaceful rural area not far from the urban landscape he would capture later in life. Alex struggled early on with dyslexia. While a roadblock for some, Alex Waters saw it as an opportunity to see the world from a strictly visual standpoint. In high school, he dabbled in multiple forms of media, including graphic design, before settling on painting in college. Mr. Waters attended Sage College of Albany and graduated in 2010 with a B.F.A in Studio Arts, but his concentration still showed his true passion: painting.
Mr. Waters has been influenced mostly by abstract artist William De Kooning (1904-1997), whose expressionism and use of color changed the face of what we call modern art after World War II. When asked why he is inspired by the concept of "action painting", Alex can only say "I'm just a guy who paints how he feels." Mr. Waters has been featured in live painting events held by The Albany Barn, Albany Center Gallery, Wine and Dine for the Arts, and Christ's Church Albany. He's donated multiple live painted pieces to keep these organizations growing and contributing to the Capital Region. His work has also been featured at The Fountain Arts Show and The World Trade Gallery, both in New York City, and he recently received the Creative Spirit Award from The Arts Center. His work can be found on Instagram: @alex_h2o
Emily Lamb: Ms. Lamb is a Troy-based artist working primarily in oil paint. She enjoys using oil to create surrealistic imagery to explore femininity and gender roles/expectations. Examples of her work can be found on Instagram @tastes_like_rubber
Amanda Harris: Ms. Harris is an artist who is a NYS art educator. She has a BFA from Memphis College of Art in print and paper making, an MSAE in painting and art education from The College of Saint Rose. Ms. Harris graduated from the Penland School of Craft in medieval bookmaking. Her work can be found on Instagram at @_a_m_harris
Raina Briggs: Ms. Briggs is a painter and a tattoo artist, currently working out of Resolute Tattoo in Delmar, NY. Her work can be found online at rainabriggsstudio.com and on Instagram: @rainydaayytattoos for tattoos and for painting @rainabriggs
Alyssa Johnson:  Ms. Johnson is a photographer, muralist, and face painter. She is the owner of Alyssa Johnson Photography, specializing in child and family portraiture. Ms. Johnson is active in the community, creating a Mom and Baby Fitness class which she led at the Fulton County YMCA. She was a guest speaker at Mayfield high school's 'Arts in Business' class, on the topic of being a mural artist, and served as an artist on the FJG Mural, located at GoodBuyZ in Gloversville, NY.
About our mural site
Unity House's Kathryn Allen Center for Domestic Violence Services at 6 102nd Street in Lansingburgh has a bigger footprint than our former site in downtown Troy. The site straddles the end of a block so it has two corners. The main entrance is on Second Avenue and in the back, on Fifth Avenue, there is a basketball court, a soon-to-be playground, and room for a community garden. These amenities are visible from Fifth Ave and partially visible from the cross street, 102nd Street.
Unity House's Domestic Violence Services program has always run a summer arts program for youth, but it was constrained by space, budget, and other factors. The new site offers an exterior wall that is ideal for a large mural.
About arts in the Capital Region
Many thanks to the artists who have expressed an interest in, and committed to, working on this proposal. Special thanks to the The Arts Center for fostering the arts in the Capital Region and in Troy, NY where there is a rich heritage of public art. You can support The Arts Center here, become a member of The Arts Center here,  where you can also see a list of classes, camps, and events here. If you would like to support the mural project or other arts initiatives, you can consider a donation to Unity House here, specifying it is for the proposed mural. If you would like to volunteer for the proposed mural project at Unity House's Kathryn Allen Center to help with logistics or donate new art supplies, please consider becoming a Unity House volunteer: Volunteer@UnityHouseNY.org
Thank you to all the artists who help make the world a better place.