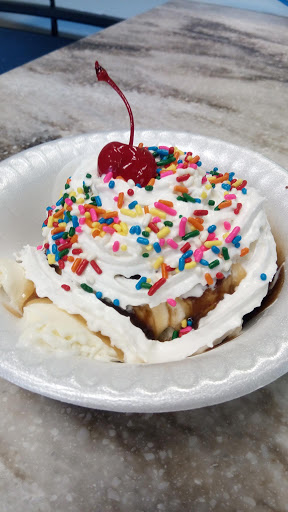 Holiday about love provides opportunity to model self-care and fellowship, an important aspect to maintaining good mental health.
PROS, Unity House's Personalized Recovery Oriented Services program for adults charting their path to mental health wellness, had a great time on February 14th. The program, which offers wrap-around supports for individuals with a mental health diagnosis, had make-your-own ice cream sundaes. They also got crafty, making sugar scrubs made with essential oils and coconut oil. Together with sugar, these ingredients make an exfoliating scrub that can be used on the skin when bathing.  They also made soothing heat packs, which are good for sore or aching muscles. These were made with feed corn, placed into packs. At home, one can put one in the microwave for a short time, warming the corn to make a soft, soothing heat pack.
Good self-care is an important part of any physical and mental health regimen. Many thanks to staff and consumers in PROS for modeling good self-care. If you see them at Unity House's front door looking particularly relaxed- you'll know why!
For more information on the PROS program, contact Margaret Arias at (518) 274-2607.