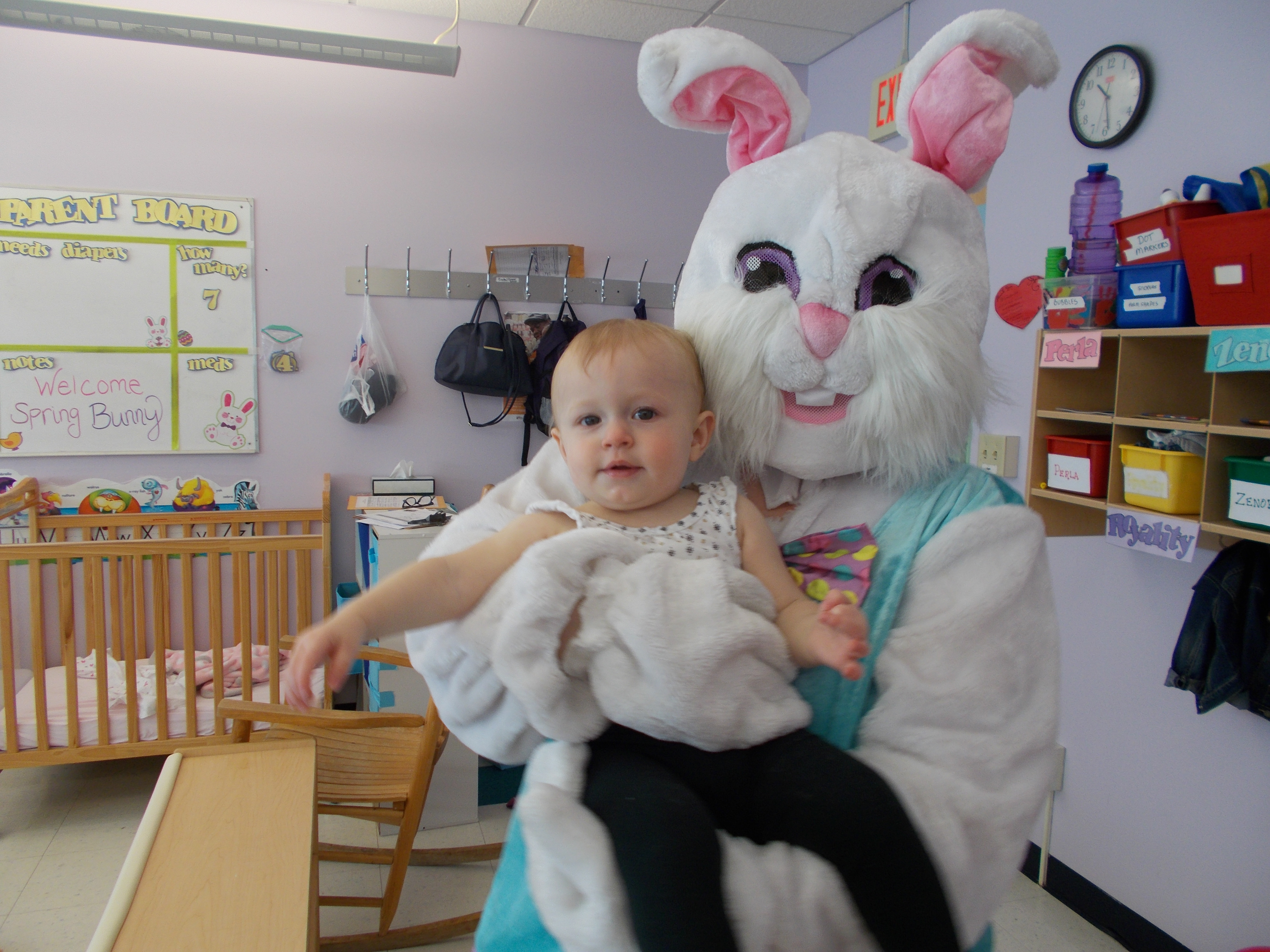 Happiness Ensues
A very special bunny (read: a beloved volunteer in a rabbit costume) is bringing smiles to little children at Unity House's three childcare programs. You can read more and see some smiling faces in the Albany Times Union.
About the Unity Sunshine Program
Serving children six weeks to five years of age, Unity House's Unity Sunshine Program offers childcare, therapy, and special education services to children in the home, center and community. Unity Sunshine has locations in downtown Troy, South Troy, and downtown Albany. For more information on this program for your infant, toddler or preschooler which serve children with developmental delays alongside typically developing peers, please call or text Unity Sunshine at (518) 238-8666.