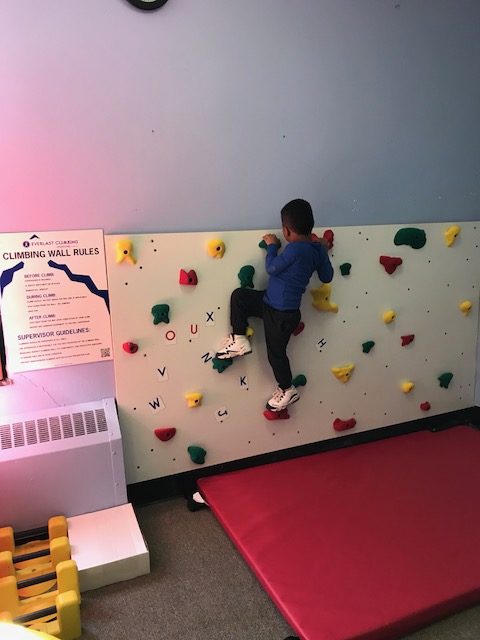 Children at Unity House's A Child's Place Enjoy New Indoor Rock Climbing Wall
Did you know that physical and occupational therapy for young children can sometimes be uncomfortable?
That's where the Adaptive Rock Wall is a great new feature in the Motor Room at A Child's Place in Troy. Working on motor skills is key for children with developmental delays. Incorporating fun into learning and therapy is what the teachers and staff at A Child's Place do best.
The children at A Child's Place benefit from therapies in a variety of ways. Having access to an adaptive rock climbing wall where kids can climb, reach, stretch and challenge themselves in a fun, safe environment makes therapy fun time instead of, well, therapy.  Stretching and building muscles can be difficult for some children, so a rock climbing wall that help make it more play than work is very much appreciated.
A Child's Place wishes to thank the donors and supporters who helped make the Adaptive Rock Climbing Wall a reality. Your support has made a dream come true – Thank You!