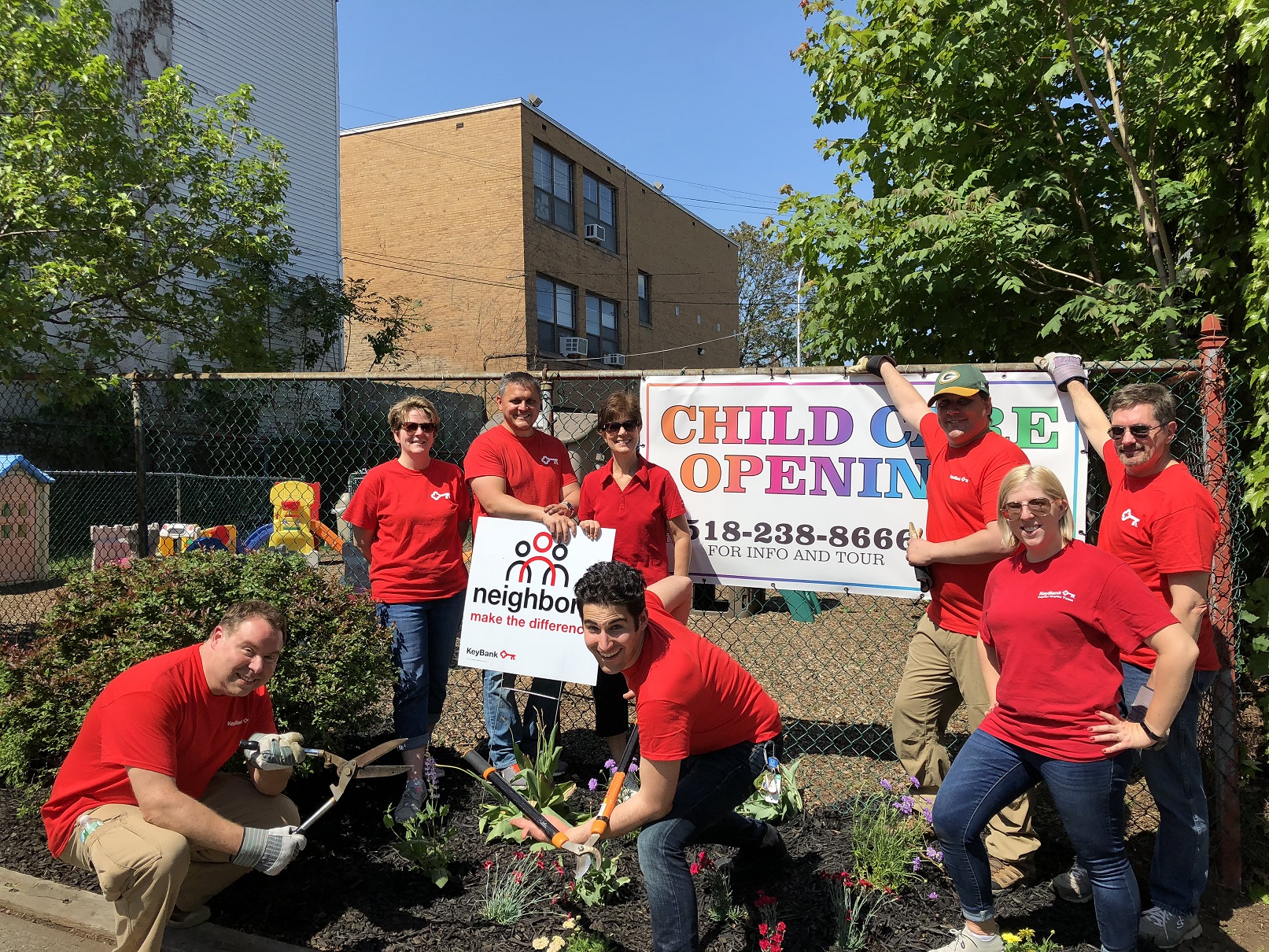 KeyBank Helps Children
The Albany location of A Child's Place at Unity House received some much needed TLC. Weeds were weeded, plants planted, and mulch moved by a group of volunteers from KeyBank. They were a super help and after their hours of work the playground an surrounding spaces looked fabulous.
A Child's Place at Unity House serves children ages 6 weeks to 5 years of age and offers daycare for infants, toddlers and preschoolers, as well as educational and therapeutic services for children with developmental delays. Offering an array of supportive services to children and their families has been the work of A Child's Place, original called Unity Sunshine, since the early days of Unity House in the 1970s. For more information, including available openings for children, contact the school directly at (518) 238-8666.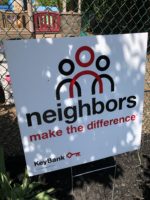 Many thanks, again, to KeyBank for their help. Staff and children were delighted to come outside in the beautiful weather and to see the flowers in bloom.