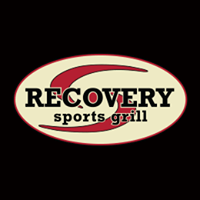 Children at the Unity House program, A Child's Place, which works with little ones aged 6 weeks to 5 years of age, will benefit from a Dine to Donate event at the Recovery Room in Troy.
When guests arrive at the restaurant on Hoosick Street to eat (either dine-in or take-out), and mention they are there for Dine to Donate, a portion of the check will go to support A Child's Place at Unity House.
Many thanks to the Recovery Room for their support of the many children in our programs.
About Dine to Donate:
When: Thursday, August 15th from 5-9pm
Where: The Recovery Room at 235 Hoosick Street at the Hilton Garden Inn, in Troy
Say: "I'm here for Dine to Donate!" or download this coupon (or show it on your device.)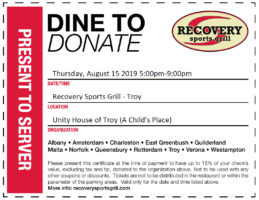 Note: this event is open to everyone, not just Unity House staff!