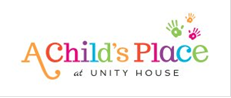 A Child's Place at Unity House
Check out their dedicated website and see Fall news, including opening plans as we kick off new school year, and updated calendars.
Early Pre-K and Universal Pre-K in community based settings
Community based pre-k, like we have on offer at A Child's Place in Albany, is a great asset to the community. If you have questions about how to register your child for pre-k, whether in your community school, the school of your choice, or in a community based classroom, please start with the Albany City School District Central Registration Office.
Openings!
We have openings for little ones at various sites. If you or someone you know would like to learn more about our childcare offering or other services for children ages 6 weeks to 5 years, please reach out!
We're Hiring!
There are job openings aplenty across Unity House programs and sites. Please check them out here and help spread the word.
Questions about how to navigate our public spaces?
Please call ahead so we can be sure to update you on procedures, like possible indoor mask wearing, and so we can control density. Thanks for helping us maintain safe and productive work spaces at Unity House sites for our staff, volunteers, and guests. A reminder that outside guests are not permitted to drop in at A Child's Place. For questions, please call!