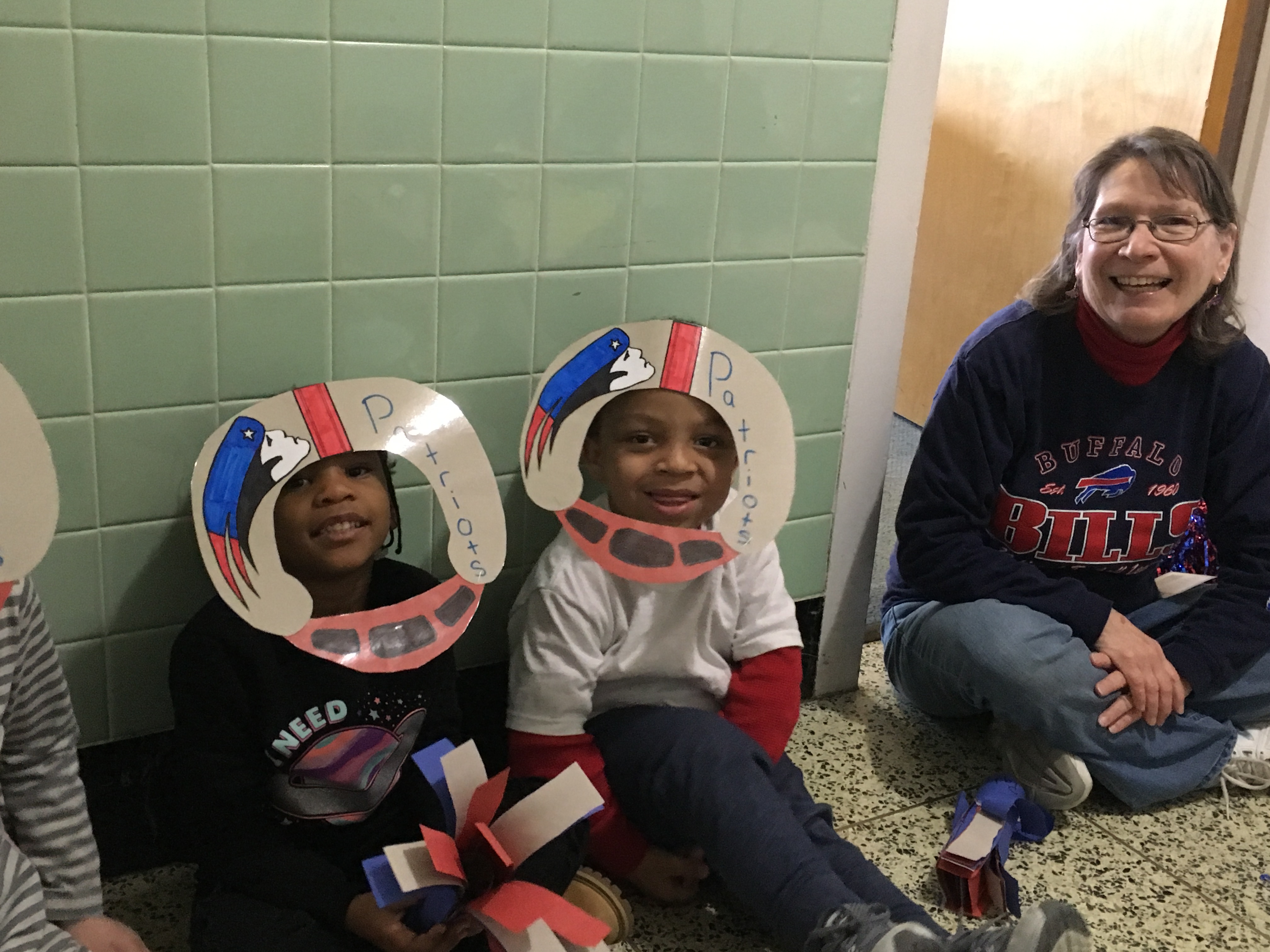 On eve of Super Bowl Weekend, student athletes from Lansingburgh High School visit children at A Child's Place at Unity House
In what has become an annual tradition, students from Lansingburgh High School's football team visited Unity House's preschool program in Troy. It was so much fun making crafts, like pom poms, to cheer on and welcome the visitors. After they said hello to the children, the football players showed off some of their equipment and played games with the children. With the cold weather, and cabin fever in full force, it was great to see children running down the halls in official playtime. The student athletes from Lansingburgh High School were patient and playful with each child and everyone had a blast.
You can read more and see more photos in this video from Channel 10 and  in this article by the Troy Record.
About A Child's Place
Where children of all abilities grow and learn together, A Childs' Place at Unity House offers early childhood education; childcare for infants, toddlers and preschoolers; and Universal Prekindergarten in integrated classrooms. For more information on their two locations, visit their website or call (518) 277-6777 for more information.