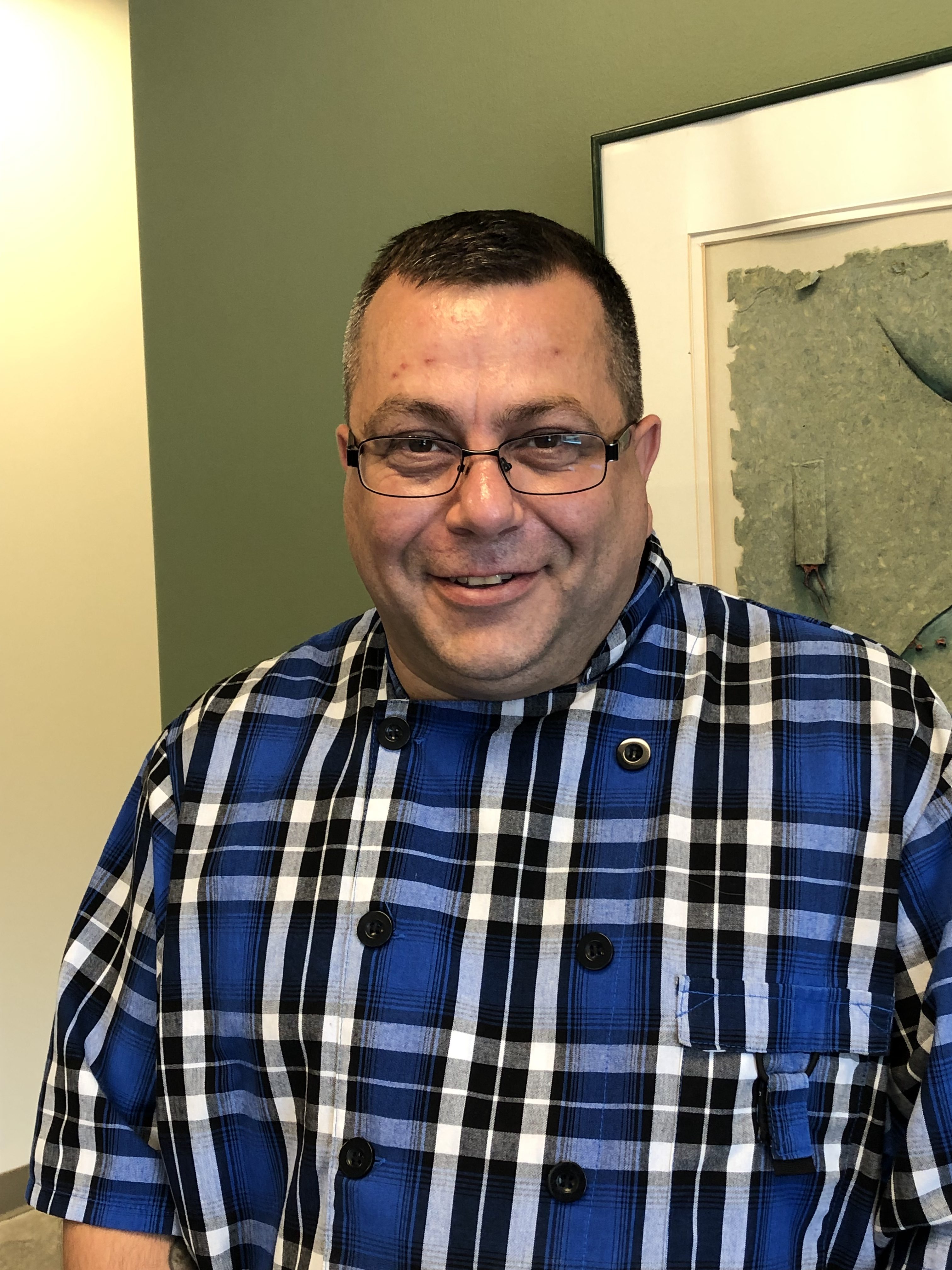 Making a Place Feel Like Home
It was an interaction with a small boy that made Tim Pascucci, Unity House's Director of Procurement, appreciate the challenges and rewards of feeding children: Tim was serving dinner, one of three meals prepared each day at Sojourner Place, Unity House's shelter for victims of domestic violence. He noticed one boy was not eating. The boy was sitting in the dining room with his mom, not enjoying what was on the menu. To complicate matters, Tim had a hard time understanding why the boy wasn't eating since the family had limited English. With help, Tim was able to get to the heart of the matter. The boy had never had American food before. Only recently arrived in NY from Puerto Rico, the child was not accustomed to what was being served. To Tim, this was an easy fix. He got a list of ingredients from the child's mom and invited her in to the kitchen. Together, they prepared for the whole house a feast of pernil, arroz, and tostones. (Tim can now tell you that's Spanish for slow-roasted pork, rice, and fried plantains.) As he explains, "When that kid got out of school and came in to the dining room for dinner and saw what we had cooked for everyone in the house, he was grinning from ear to ear."
That child is only one of the approximately 300 children Tim might help feed in a day. Between overseeing food preparation for children served at A Child's Place at Unity House (in multiple locations), children residing in shelter, and children who visit Unity House's Front Door for a free, weekday lunch with their parents, there are a lot of mouths to feed. Of course, there are adults who eat Unity House food too. There are about 150 who visit our food pantry each month, where Tim is also responsible for procuring food to meet the needs of our consumers. If you count the food pantry, Tim orders about 4,000 lbs of food each week. It all gets distributed where its needed.
Tim has worked at Unity House for 19 years and can be described as a big fan of the services provided to the community. Together with his small staff, Tim feeds breakfast, lunch, and snacks at A Child's Place. It's a responsibility he takes very seriously after seeing the positive impact a sit-down meal can have. Tim has seen the positive changes in children who benefit from the childcare, services, and the preschool on offer at A Child's Place. The transition to the structure of a classroom is not always easy for children, and might be especially challenging for those who are living with a developmental delay or other challenges. Tim has been amazed by the expertise and patience of the teachers, especially when it comes to mealtimes, which is a chance to model manners and teach new foods. As Tim recently recounted, "It's awesome to see the changes as kids start to feel more secure and learn new things. I've seen children who come in pretty unsettled, but over time they appreciate the routine and structure that is around mealtime. I love seeing them having a good time and enjoying what we prepare to eat."
As Tim sees it, the work of feeding people addresses an essential need and food is a unifying force at Unity House. This is especially true of our free, daily lunch: a hot meal can not only feed a person but provide an opportunity to access other needed services. Feeding people has always been a service on offer at Unity House. Recalling the work of the late Mary Jane Smith, one of the original founders of Unity House, Tim said, "I get such satisfaction in feeding people across our programs. In a way, we are carrying on the most important part of the original mission."
To learn more about Unity House food programs, including how you can volunteer, contact us at (518) 274-2607, x4133.