Career Opportunities at Unity House
Unity House requires a strong, mission–driven staff. We look for highly-skilled, creative professionals with a wide range of expertise and a commitment to achieving Unity House's objectives. Unity House is an equal opportunity employer with a competitive benefits and salary package.
To Apply
To view our open positions please click below. You will be redirected to our Online Career Site where you will have to create a log-in to proceed with your application. If you have any problems with the Career Site please contact us at 518-274-2607 or jobs@unityhouseny.org.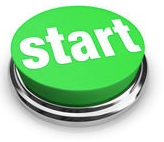 What to Expect After You Submit Your Application:
Your application will automatically be submitted to Human Resources for the position(s) you are interested in for review.
If you are selected for an interview the hiring manager will contact you directly within 30 days of your application.
If you are not selected for an interview you will receive an email notifying you.
If you have any additional questions please contact
our Recruitment and New Employment Administrator
@ (518)274-2607 or email jobs@unityhouseny.org