A Letter to families in light of the coronavirus (Covid-19)
Please see below for a letter dated March 16 to families whose children receive services through A Child's Place at Unity House.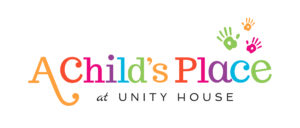 Dear A Child's Place Families:
In light of the current Coronavirus Pandemic, A Child's Place at Unity House has made the decision to temporarily suspend all programs effective today at 5:30.  This includes Early Intervention, Special Education center based and outreach programming, UPK and child care.
We understand that this is a hardship for many of our families and this decision has not been made lightly. The health and safety of our children, families and staff is always at the forefront of what we do. For families needing assistance with food, school districts are providing meals for students under the age of 18. Please check your local school district for information. You can also contact Unity House at 518-274-2607 for additional assistance.
We will look for ongoing guidance and direction from local school districts and other agencies which provide oversight to our program regarding when services and programs will resume. Please visit our website at: achildsplace.unityhouseny.org for further updates.
Sincerely,
Gina Couture
Child Care Assistant Director
June 2020 Update:
After caring for a limited number of children of essential workers, the program can now accept inquiries from any family looking for childcare. Sadly, the Unity House Traveling Summer Camp had to be cancelled this summer, but staff are diligently working to connect families with resources, especially those food insecure households who relied on the camp's many meals fed to children.