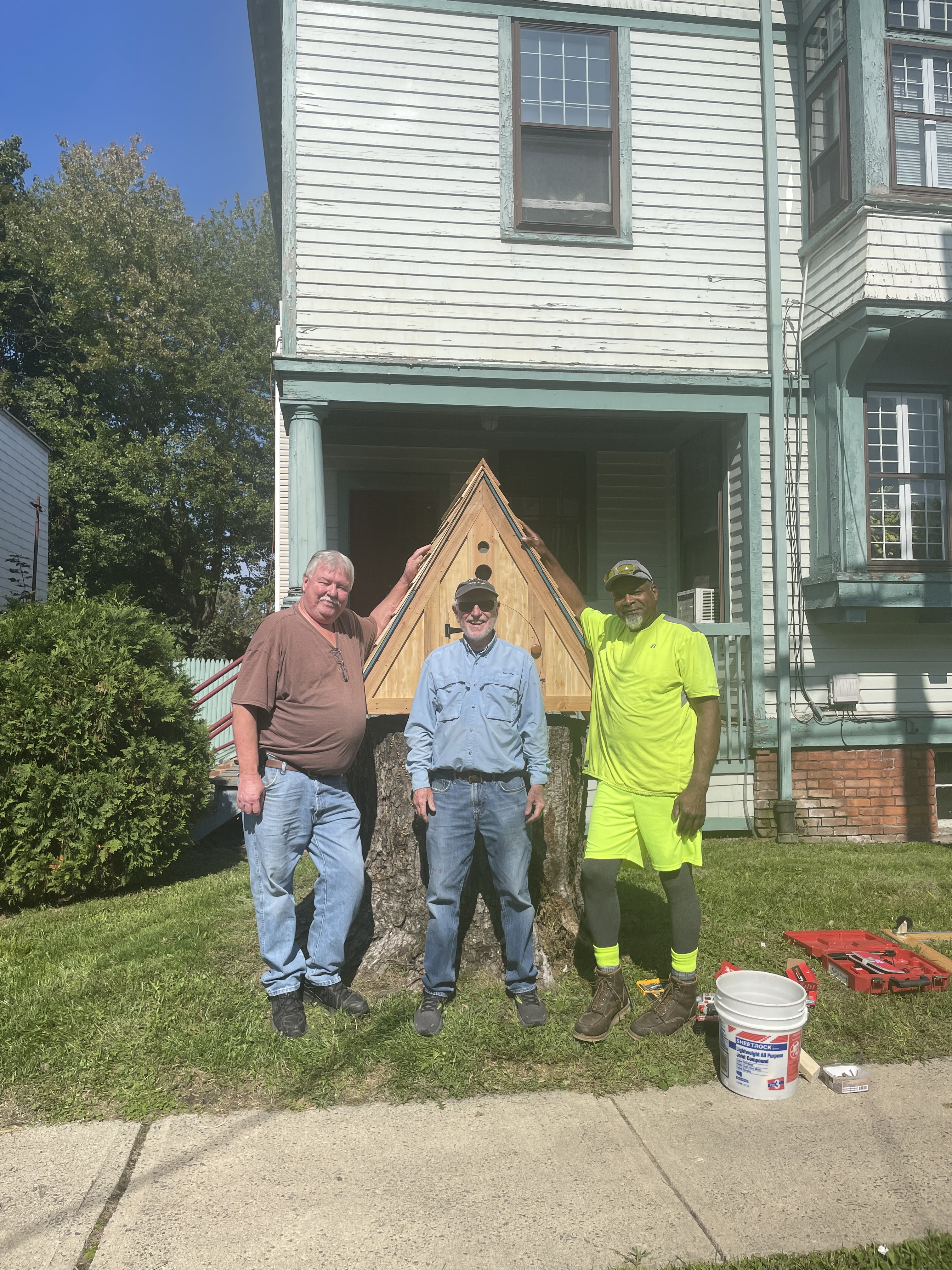 Wonderful volunteers help out in so many ways
Jack Conroy and his wife Kris have been long time supporters of Unity House. Jack has lent his expertise, serving on the Unity House board of directors, and the pair show up again and again. They are also pretty fun.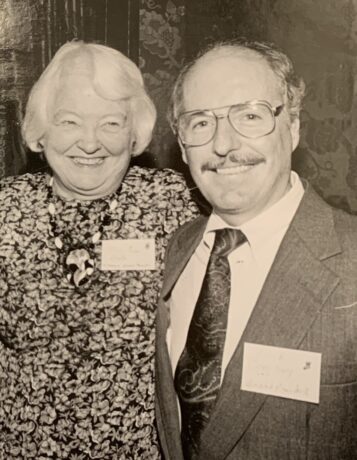 Jack happens to be handy. He's created window boxes and done more than his share of repairs at Unity House sites. So when a Unity House Community Residence called in with a special request, we knew just the right person for the job.
From Stump to House
One of our residences had an old, sick tree in the yard. It had to come down. The workers left behind a large tree stump. Where some would see something ugly, the residents saw something else. Working with crafty Liz Dinardo, a program director in our housing program, residents came up with the idea for the stump to be transformed into a Fairy House.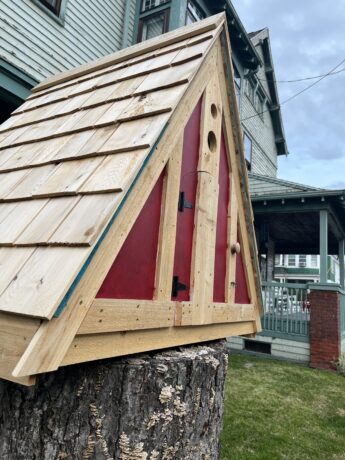 With some inspiration from Instagram, Jack saw what they were looking for. He purchased quality hardwoods that can withstand the elements and built a custom-designed fairy house, turning the stump into art. Residents and neighbors alike have complimented the Fairy House.
Dreaming of Spring Flowers
Residents are excited to plant flowers and decorate the fairy house, inside and out. It will be a sight for the neighborhood to see how it evolves over time and changes over the seasons. Many thanks to volunteer Jack for sharing his talents and helping to make life better.