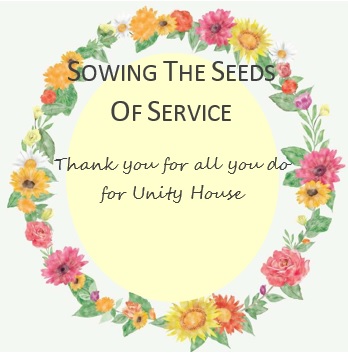 Volunteers are vital to our mission
At Unity House, we have many reasons to appreciate volunteers. Is it because they share their time and talent in so many ways around Unity House? Is it because they help in ways both large and small, one-time and over and over again? Yes and yes.
We especially appreciate volunteers who have been able to help out in the past year. Some people have had to pause volunteering, others have had to change the way the volunteer, and still others have come on board as new volunteers. We are grateful for each and every person who has pitched in! Thank you!!
Not yet a volunteer at Unity House?
Consider learning more about volunteer opportunities.  Our Volunteer Desk can help you find something of interest. They can even help refer you to another organization to help you find the best fit for your time and talent.
On behalf of all of us at Unity House, and especially those we serve every day, many thanks to our amazing volunteers.