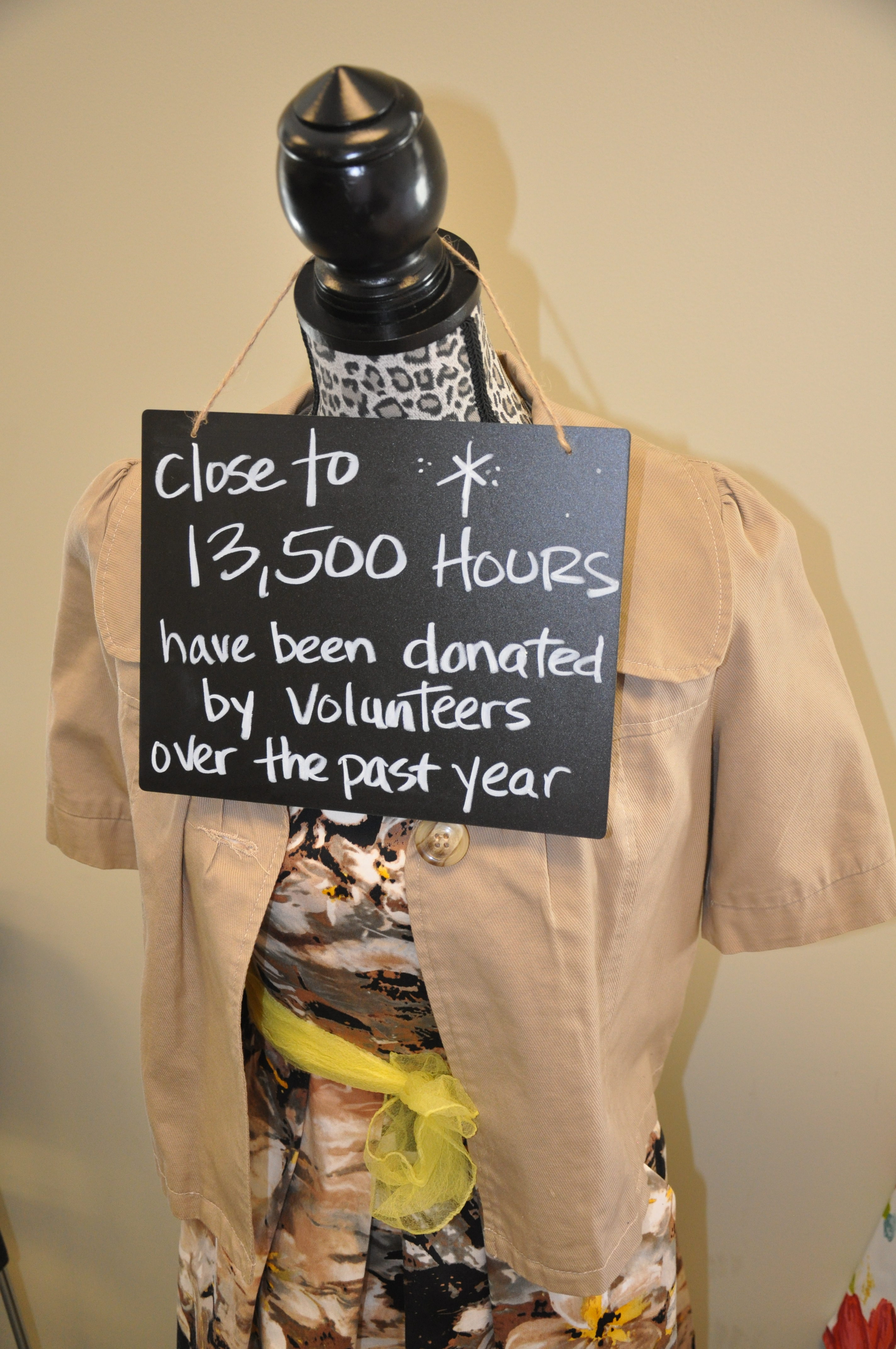 Thursday, April 12th was a beautiful day for the Unity House Volunteer Recognition Celebration.
Unity House is blessed to have the best volunteer crew. They rock sleepy babies, rake leaves, cook and serve HUGE meals, stock library shelves, conduct food drives, and take on myriad other tasks throughout Unity House and across programs. We consider volunteers vital to our success in fulfillment of our mission of helping and serving others.
The afternoon Volunteer Recognition Celebration consisted of light food and drink with each volunteer receiving a book mark as a token of appreciation- and to share with a friend who may be interested in the work of Unity House and a prospective volunteer. Each bookmark had a coupon for a discount at ReStyle, the Unity House store. Coupons could be used to shop after the event or another day.
Volunteer opportunities at Unity House are varied and serve a variety of schedules. Currently, Unity House is looking for weekday volunteers to work in ReStyle, the Unity House store. ReStyle is located in The Front Door at 2431 Sixth Avenue and offers gently used clothing for sale. The store also has a Veggie Cooler for produce and dairy at affordable prices.
Interested in learning more about ReStyle and volunteer opportunities? Contact the Unity House Volunteer Desk at (518) 274-2607 ext. 4135 or volunteer@UnityHouseNY.org