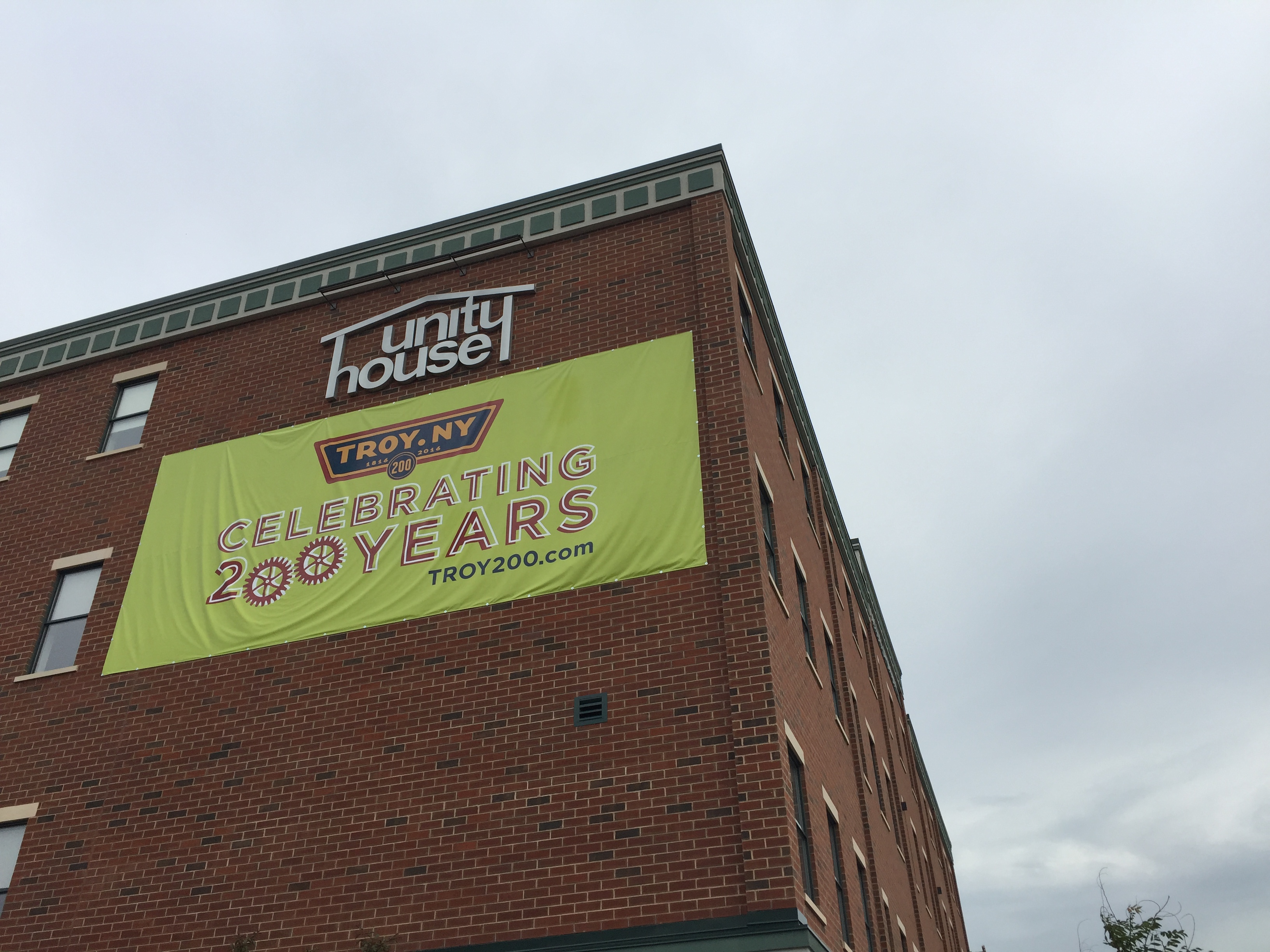 Unity House's community resource center, called the Front Door, sits next to an overpass on 6th Avenue in North Central Troy. It was never an ideal place to build, but it's land where had a storefront and when we needed room to grow, the only place to go was up.
Thanks to the many supporters of the Unity House Capital Campaign, the Front Door was opened in late 2013 and we were able to consolidate many services under one roof. The Unity House programs for children- Unity Sunshine- and the services program for victims of domestic violence remained at their same locations.
At four stories tall, the Front Door abuts the Hoosick Street Bridge and is a noticeable part of the streetscape. That's why it's the perfect location for a banner lauding Troy's plans for the bicentennial. The Troy Cultural Alliance is working to pull together the various events that are happening in honor of Troy's big birthday year. You can learn more here.
Many thanks to the Troy Cultural Alliance and Troy200 organizers for putting together some great events to celebrate Troy. Unity House is proud to bear the banner that celebrates our great city, and we particularly love the banner photo on their website. Do you recognize those seamstresses? Kate Mullany would be proud.