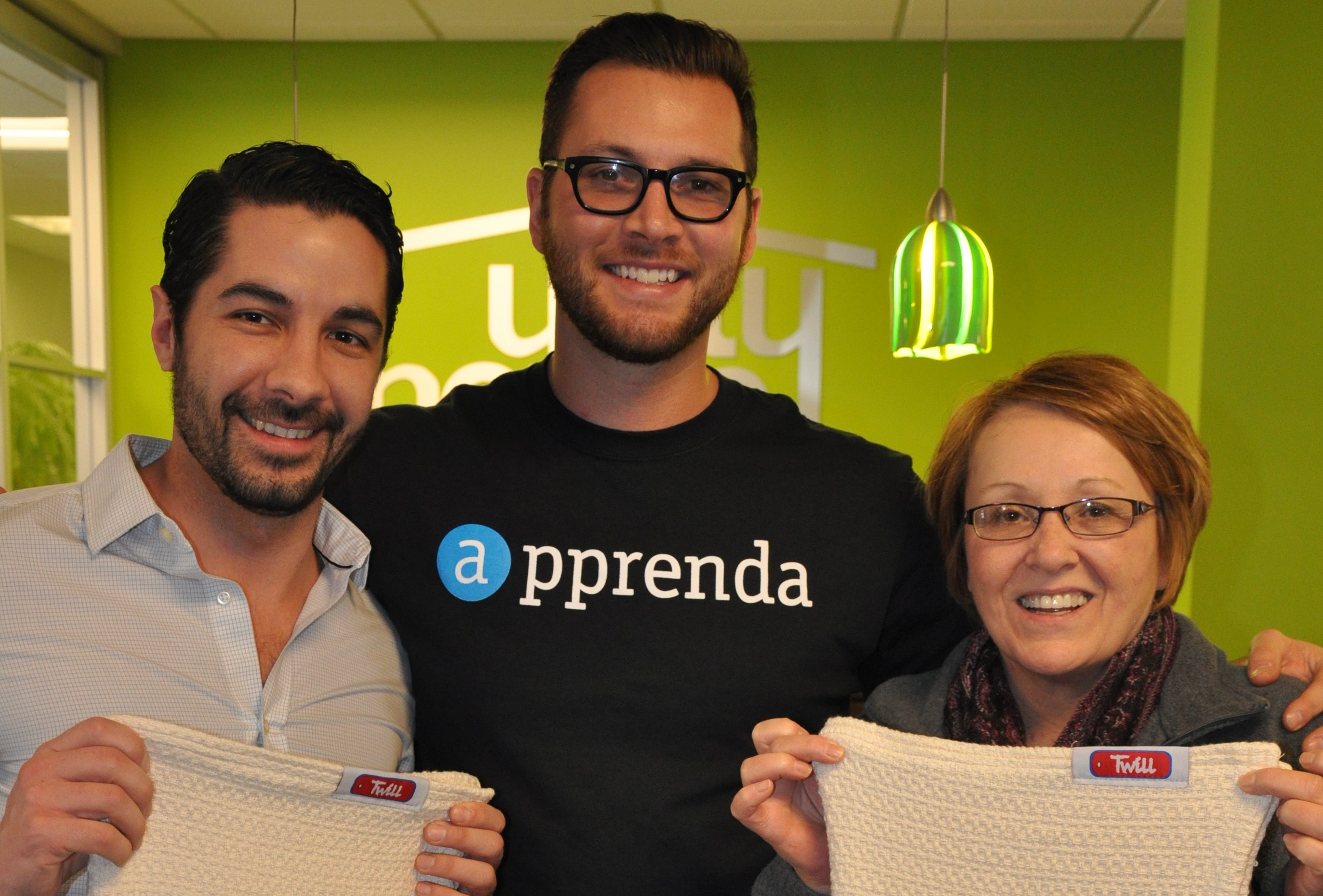 Twill: Two is better than one
Local blanket company, Twill, makes the softest blankets. Blankets that you just want to curl up in, offering warmth that is especially welcome at this time of year. Twill blankets, however, are not just nice blankets. Their tagline "Buy One, Give One" sums up the idea: you buy one of their soft, organic cotton blankets and they donate another to a local non-profit. They call the groups that receive the blankets 'Blanket Buddies'.
Unity House could not be happier to be a Blanket Buddy.
It's not just that the blankets are soft and that we need blankets for Sojourner Place, Unity House's shelter for victims of domestic violence. We are touched by Twill's generosity- and the generosity of their customers. We love the ripple effect of this kind of direct giving. We love the compassion, but what most resonated with us was how Twill started. Local Albanian Zac Halloran, a young fellow with seemingly boundless energy, shared with us how Twill came to be.
We get the impression Zac comes from one of those big, boisterous families. Lots of love and togetherness even as the kids turned into adults. So when Zac's brother was struck with mental illness, it was a blow to the whole family. It was difficult for Zac to see his brother suffer from persistent mental illness. When his brother was in the hospital, one simple comfort was a blanket. You can see how something as simple as a soft, warm blanket could be a lifeline. But not everyone gets a soft blanket from home. Not everyone has the kind of loving family who rushes to your bedside.
Zac was inspired to create Twill and give back once he saw the healing power of something as simple as a blanket. Of course, it's not really a blanket that steered his brother through some pretty dark hours. We have a hunch it had something to do with treatment and a whole lotta love and support. We are happy to know that Zac's brother is recovering and working on living life to the fullest. He's got a bright future ahead of him. And a great family to support him.
Meanwhile, there's this blanket company in upstate NY that sells blankets and gives one to someone in need each time one is purchased. What could be warmer than that?