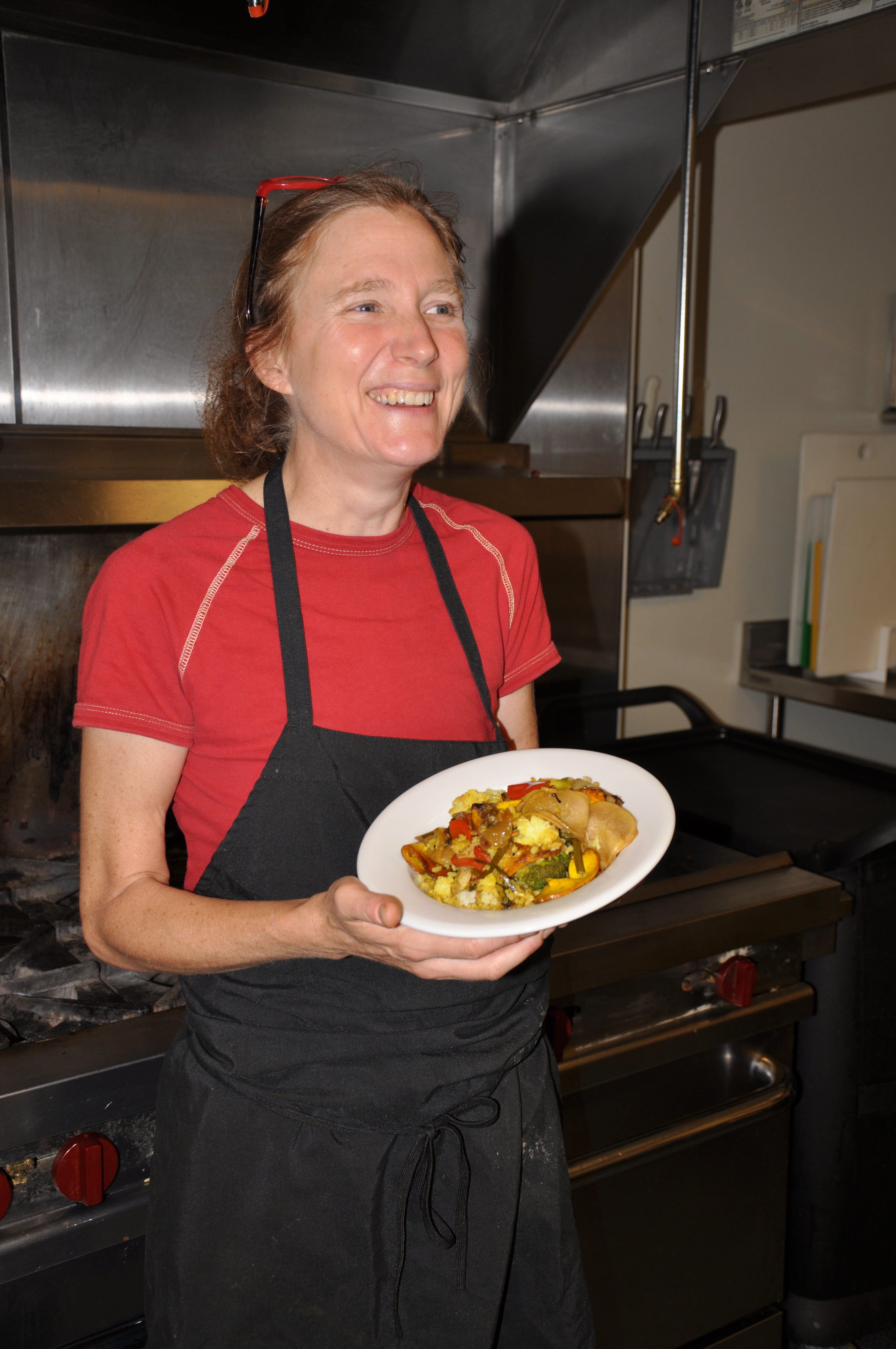 Unity House's Amy Halloran to be receive award
Amy Halloran is the Food Security Manager at Unity House, which means she makes the food pantry and community meals as healthy and socially supportive as possible. At Unity House we see many people living with food insecurity so resources like a free daily meal where all are welcome and a food pantry that is open daily, are lifelines. Food resources such as these are also gateways to other needed services at our community resource center where people can access help around issues related to housing, employment, clothing, safety, mental health, children, and more.
Unity House works with many community partners in addressing the issue of food insecurity. One valuable partner is the Food Pantries of the Capital District. They are a coalition of more than 60 food pantries in Albany, Rensselaer, Saratoga, and Schenectady Counties. They help with funding, delivery, coordination of services and food drives, and education and training to member food pantries, of which Unity House is one.
On October 3rd, the Food Pantries of the Capital District will host their 8th annual Harvest Evening Celebration, where Unity House's Amy Halloran will recive the 2019 Sister Mary Coons Award, which recognizes someone who exemplifies the spirit of working together to feed the hungry.
Amy has always had a connection to food. She was the first manager of Troy's Waterfront Farmers' Market, and saw a need to tell the hidden stories of farming. This conviction led to her book, The New Bread Basket, a record of and template for the revival of regional grain production. Her activism for specialty grains and changing emergency feeding programs share a common thread: of restoring human values to the work of farming and the act of feeding ourselves, and each other. A native of Troy, NY Amy can be found on social media and learn more at her website.