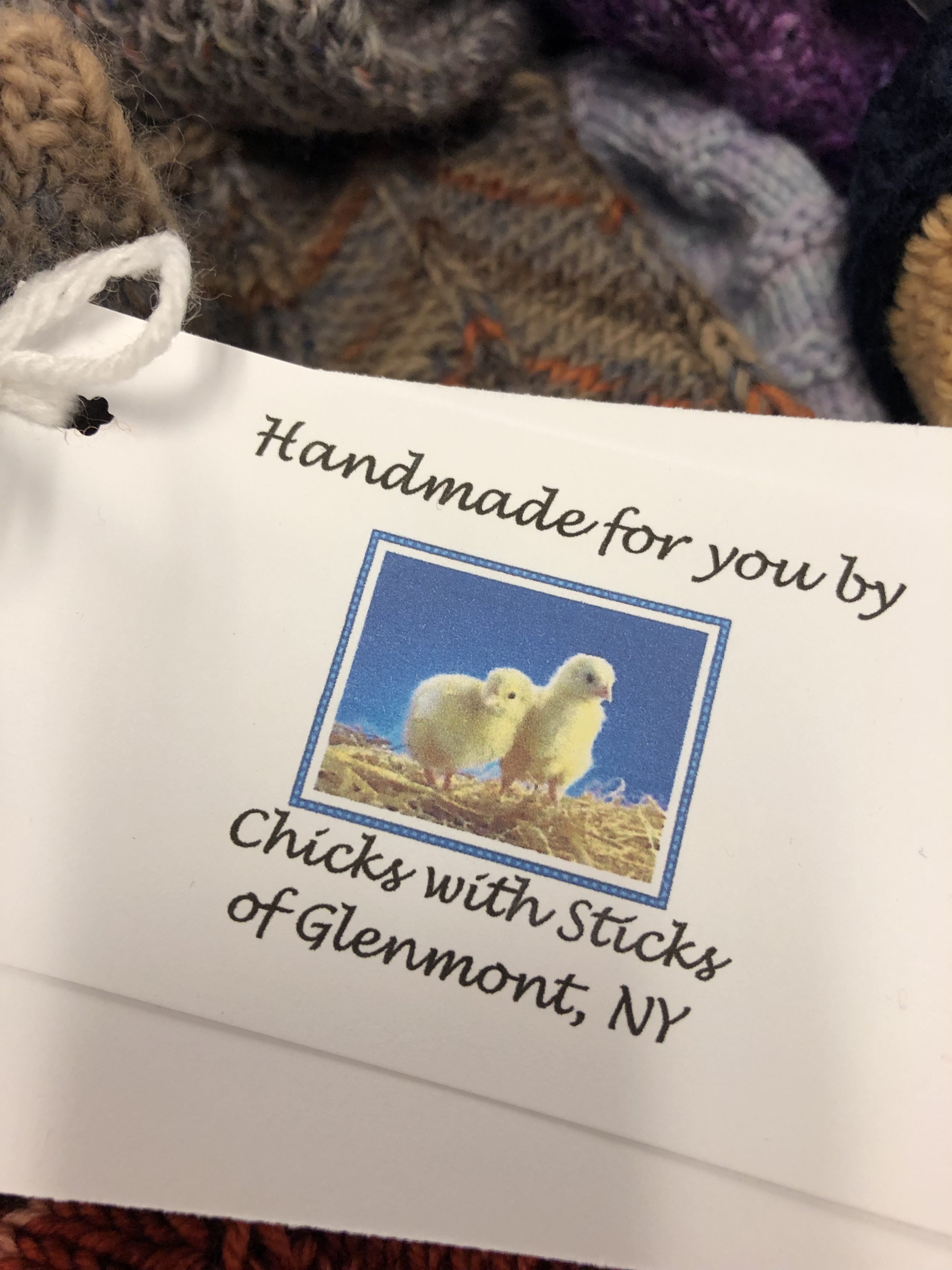 Stitching with loving kindness
The term 'knitters' does not do them justice. They are artists, really. When some of the "Chicks", a knitters group based out of Glenmont, stopped by to drop off 4 shopping bags overflowing with 65 hand-knit items, we were blown away. These were not your average hats and mittens. The pieces included hats & hoods for babies, kids and adults; mittens and fingerless gloves; cowls, scarves, and headbands; a felted purse, and the most adorable pair of baby booties ever. Some items were a set, and others, like the sweaters, could have been for a boy or a girl. There were also hedgehogs, which were squeezy little balls of love that had been crocheted to have texture and toothiness- you could almost see the baby that would play with it.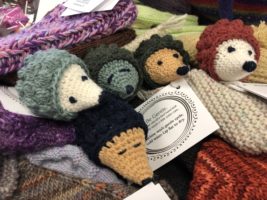 It's hard to put a value on these beautiful donations since the yarn, the patterns, and the skill that went into each piece would have put them in a designer boutique. Instead, they will be dispersed across Unity House programs: some will go to children receiving services for developmental delays, to adults living with mental illness, and to parents in our shelter who need mittens for their little ones and maybe a beautifully knitted cowl for themselves. It's not hard to imagine how the felted bag will become a favorite of someone going back to school or work after a rough spot.
It is inspiring to see how the skill, patience, and love that must go into each item and appreciate how these pieces will give warmth to someone in need of care. As the care instructions on each piece explains, handle them with care, washing gently and leaving out to dry in its own time. (Those could be instructions for Life.) The chicks explained that 'every stitch is knitted with love and prayers for comfort and security for the recipients. We hope it shows that someone cares about them.'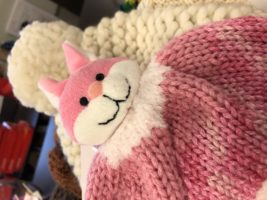 It does show. The artistry, skill, and loving compassion of each of the chicks shows again and again. We are grateful to help spread this love to people in need. We are fortunate to know the Chicks with Sticks and appreciate that they are helping people at Unity House and at many other groups too.
If you'd like more information on Chicks with Sticks check out their blog or Facebook Page, but – fair warning!- you may be inspired to start knitting. If you do, you'll be in good company.