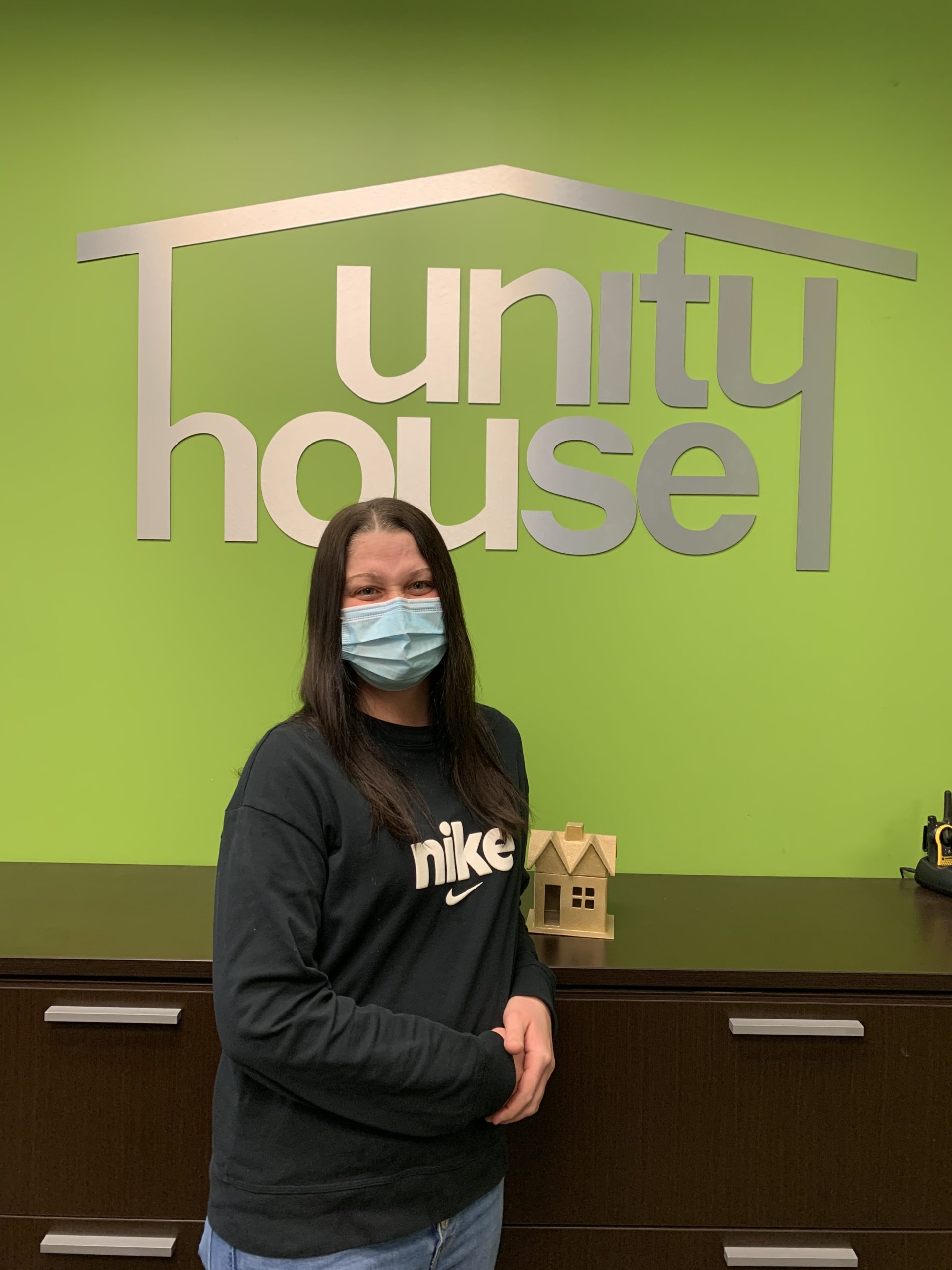 Unity House's Kristy Deegan named a Healthcare Hero by the Albany Business Review
To anyone who knows Kristy Deegan, Food & Nutrition Manager at Unity House, it came as no surprise that she has been named an Empire Whole Health Healthcare Hero by the Albany Business Review. See it online here!
The goal is to recognize people and organizations who have gone above and beyond in a time of COVID-19. Kristy certainly fits that bill: she works largely in our kitchens but has been known to pitch in at the Unity House food pantry, our shelter for victims of domestic violence, and at A Child's Place at Unity House.  All those programs involve hungry people, many of them food insecure, and Kristy works to address that need.
Everyone is familiar with the social determinants of health and the pandemic has made those factors even more stark: many people were newly food insecure and those who already were food insecure had their problems exacerbated by the economic fallout of the pandemic. Services like access to a food pan
try, a free meal daily, and connections to benefits like SNAP, commonly known as food stamps, are vital lifelines.
Congratulations to all of the Empire Whole Health Heroes. Many thanks to Empire for recognizing so much wonderful work in the Capital Region. A complete list of honorees and organizations can be found in the print copy of the Albany Business Review as well as online.
Special thanks to Karen Carpenter-Palumbo of Vanderheyden for leading a great event with a fabulous panel. We can't wait to get back to in-person events but in the meantime, it's great to see Karen and the panel knock it out of the park, like they did at the online recognition event on March 31st. Thank you for reminding us all what a great community we have to live, work, and play in!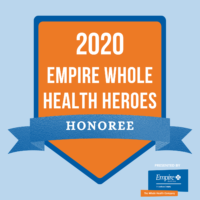 If you'd like to learn more
Look for Kristy Deegan if you ever stop by for a meal at Unity House- all are welcome! Kristy won't be wearing a Hero's cape but she's easy to spot: she will be among those offering food with a smile, or cooking, or cleaning, or serving guests in the food pantry…. or any number of the jobs she takes on. Thank you, Kristy, for everything you do to help make life better for the people we serve!
About food programs at Unity House
Food insecurity is a chief driver of people who come to Unity House in need. People often need to make painful spending trade-offs, like paying the utilities or buying groceries. Many of those who utilize a food pantry or community meal are employed and could be considered 'working poor.' If you would like to help address food insecurity, consider a donation in support of Unity House food programs, a gift of non-perishables to pantry shelves, or consider volunteering.