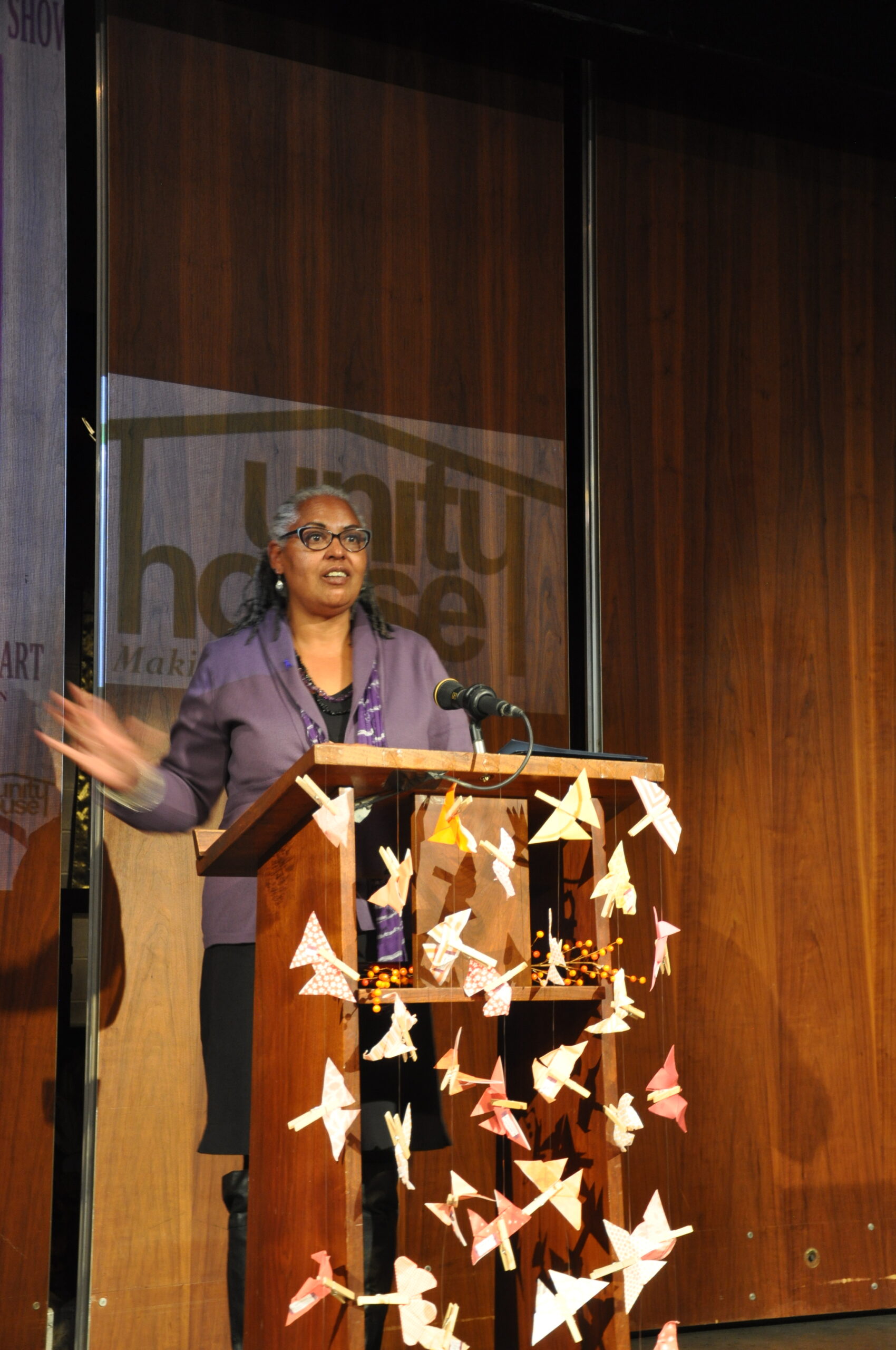 Among the Trailblazers
Gwen Wright, who serves on the Unity House board of directors, has been named a 2023 Trailblazer by the Women's Fund of the Capital Region.
Currently, Gwen serves as the Interim Executive Director of the NYS Coalition Against Sexual Assault. Prior to joining the Unity House board, Gwen retired from the NYS Office for the Prevention of Domestic Violence after 20 years with the agency. During her tenure Gwen developed training and policy in the areas of child welfare, social services and public benefits, substance abuse and mental health care and criminal justice. Gwen has received numerous awards for her work in the field of domestic violence, most recently the Kathryn Allen Legacy Award in 2021.
Starting her career in direct service to survivors of abuse, Gwen has held numerous positions in the field of domestic violence services. She is a nationally recognized speaker and expert on domestic violence issues having served as the Executive Director of the NYS Coalition Against Domestic Violence, a statewide advocacy group.
Gwen's volunteer experience is extensive: she serves on the board of A Call to Men, nationally dedicated to ending violence against women and girls; In Our Own Voices, an LGTBQ people of color service and advocacy agency; and The Pride Center of the Capital Region. In addition to her volunteer service on the board of Unity House, she is on the board of directors of Upper Hudson Planned Parenthood, the Center for Women in Government and Civil Society, WMHT, and serves as member of the Advisory Board of the National Center on Domestic Violence, Mental Health and Trauma.
You can learn more about the celebratory luncheon on Friday, March 3rd at Woolfert's Roost here, where you can read about Gwen's fellow honoree Dr. Gladys I. Cruz, of Questar III BOCES, and WERC's Community Leading Star, Hope DeRocha, PHR, of The Hopeistic Way. Congratulations to all!

Women's Fund Vision: a community where all women are empowered through education to be self-sufficient and fulfill their potential.
More about the women's fund here.
To register for this great event, click here.