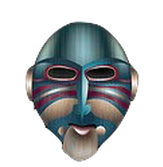 Beer Diviner plans fab fundraiser for eve of New Year's Eve
Have you stopped in to the Beer Diviner in downtown Troy? It's a tap room where the beer is considered 'farm to bar'. They brew their delicious beer at their Petersburg farm, which is just a stone's throw from their downtown Troy spot on Broadway and Fifth.
For Friday, December 30th the Beer Diviner is hosting an evening of craft beer with a guest bartender selling spirits and artists displaying their wares. The art will be for sale, with proceeds benefiting Unity House, among others. It's the Beer Diviner's first foray into the art world so they've chosen moderately priced pieces accessible to a wide variety of patrons. Most of the art for sale will be available at prices between $30 -$150.
There will be guest DJs Trip Skylark and Far East and lots of fun. There is no cost to attend the event and tickets are not required. The event is for adults over the age of 21.
Check out the Beer Diviner's Facebook page for more details on the event as it gets updated, and be sure to check out the Beer Diviner's Instagram feed, which features photos of beer, dogs and their gorgeous farm. What more do you need??
Many thanks to the Beer Diviner and their artists for their support.