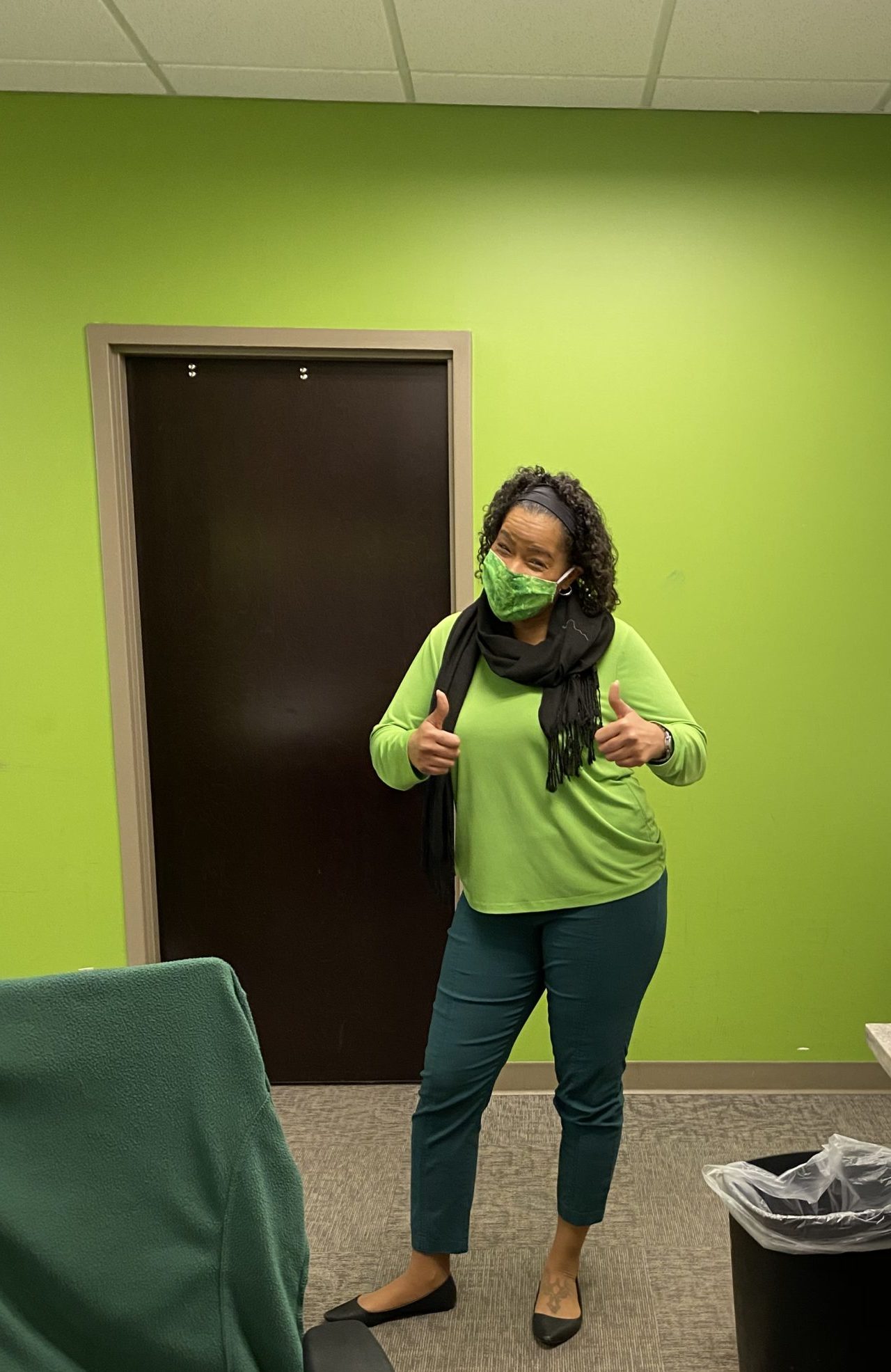 What does this new life look like?
As an essential service, Unity House can't close. So we have adapted delivery of service for public health and safety. Many of Unity House's public spaces are accessible only through an appointment. If you are in need of services or have a donation of food or other needed items to drop off, we ask that you call us first: (518) 274-2607.
Managing density of people is key to maintaining safe spaces for our staff and guests. Thank you for helping us in this regard.
What's New?
We have seen a tremendous increase in demand for services, especially around the impact of food insecurity. It's tough to be faced with painful spending trade-offs, like choosing to pay rent or buy groceries. It's especially challenging if you have no paycheck in sight.
Our Food Pantry has seen a 40% increase in need from guests. We expect this upward trend to continue by at least another 20%.
For families that relied on school for breakfast and lunch- 10 meals a week!- the impact of that loss is acute.
What are the Impacts?
Calls to Unity House's Domestic Violence Services program have increased. We are grateful that program staff have been agile in their response to increased need. They continue to work closely with community partners, like area law enforcement, to meet needs. Fortunately, the shelter for victims of domestic violence, as well as legal services are all running smoothly, although at capacity.
A reminder: Unity House's 24 Emergency Hotline for Domestic Violence (518) 272-2370
At A Child's Place at Unity House, school/daycare operations had to close, but the Troy center was able to open up to offer childcare to the children of essential workers. We are grateful to provide this valuable service. Staff and parents are working together, distantly, to follow protocols for safety and reduced contact. If you would like to learn more about openings for children ages 5 weeks to 5 years, call or text Kathy (518) 960-2660.
The Road Ahead
As we look to the future, we do so with hope. We are blessed with wonderful workers, volunteers, and key professionals to help keep things running at Unity House, despite the challenges of social distancing. We are grateful to see so many people in our community support each other in responsible ways. We would be remiss if we did not acknowledge the incredible strength and resilience of some of our consumers who face incredible challenges. They are an inspiration.
However, the needs are great and adapting to a new landscape is not without its costs. We have had to cancel events, limit valuable programming, and change access to services. If you would like to help Unity House weather these times so we can continue to help people in need, here are ways to make a difference:
Make a donation
Consider a gift of non-perishables for pantry shelves
Donate diapers, any size except newborn
Collect personal care items
Give gift cards to Amazon or local stores like your grocery store. We can also use remainder amounts on gift cards.
If you shop online, consider AmazonSmile, so a portion of sales benefit your charity of choice.
Our mailing address is:
Unity House
2431 Sixth Avenue
Troy, NY 12180
On behalf of the many people we serve, thank you for thinking of Unity House.