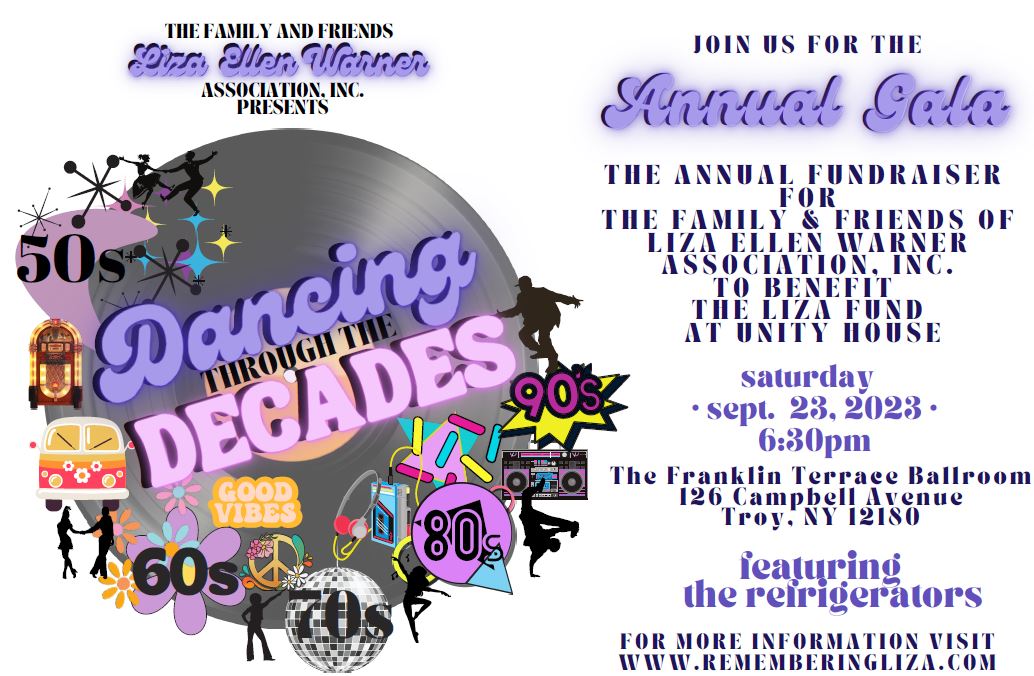 Liza Ellen Warner
Nikki L. Hart.
These two young women were victims of domestic violence who died at the hands of their batterers.
Friends and family, and those committed to addressing the issue of domestic violence in our community, are coming together once again to honor their memories and to raise needed funds for services for victim assistance programs.
The Friends and Family of Liza Ellen Warner Association, Inc. will host a Memorial Gala, Dancing Through the Decades, on Saturday, September 23rd at The Franklin Terrace Ballroom at 126 Campbell Avenue in Troy, NY.
Sponsorships are available.
For those interested in sponsoring the event, attending, making a donation or volunteering, please contact event organizers at MLHart917@gmail for more information.
View the INVITATION and the RSVP: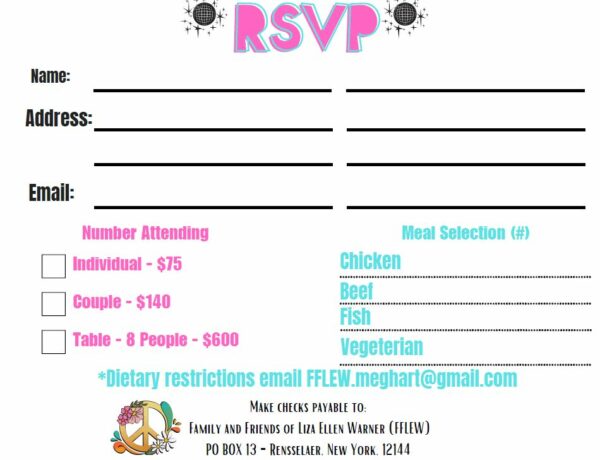 Fall is almost here!
A reminder that October is Domestic Violence Awareness Month
How can you help? Show your support by
Wearing

purple

, the signature color of domestic violence awareness, to help shed light on this issue while serving as a beacon of hope for those who may be suffering in silence.
Hosting a drive: collect toiletries or toys for your local shelter for victims of domestic violence
Donate gift cards, new household goods, or funds to local programs for victims of domestic violence
Help is always available at the Unity House 24 Hour Domestic Violence Hotline: (518) 272-2370 or TEXT (518) 720-6161