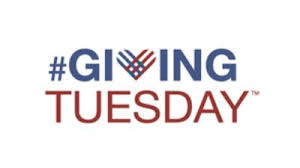 Support Unity House on #GivingTuesday and help neighbors in need
No doubt you've heard of GivingTuesday, the Tuesday after Thanksgiving dedicated to giving back.
With the onset of Coronavirus pandemic, the reliance on charities to meet even basic needs like food has skyrocketed. Unity House alone has seen a huge increase in demand for those requesting help- some for the first time. With unemployment at record levels, it is not a surprise that Unity House and other Capital Region causes have experience more people reaching out for help.
We appreciate that we can be the helping hand but we can't do it alone. For this reason, we are grateful for the support we have received. And we appreciate that organizations like Giving Tuesday are calling awareness to the issues that overburdened charities face. They remind us that, together, we can do great things and that we'll get through this pandemic, even if it takes longer than we'd like.
Giving Tuesday has declared Tuesday, May 5th as a day of giving in response to the impact of the Coronavirus. If you'd like to join in and make a donation to Unity House's Covid-19 Relief Efforts, you can make a gift here.
Or you can drop a check in the mail to:

Unity House
2431 Sixth Avenue
Troy, NY 12180
Other ways to help include donating non-perishables to our pantry shelves, or diapers and toiletries to our shelter.
Finally, a reminder that Unity House's services are available to anyone. You can call us at (518) 274-2607. Services are free, confidential, and if we don't have a way to help you, we'll work to find a place where you can get your needs met. Whatever those may be. We continue to be inspired by our founders who focused on social justice, and we remain inspired daily by the resilience of the people we serve and the loving kindness of those who help us fulfill our mission.
Thank You!