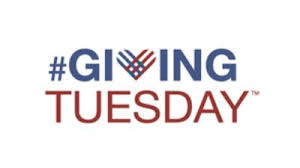 National Day of Giving puts focus on helping others
You've no doubt heard of Giving Tuesday, the Tuesday after Thanksgiving that has become the antithesis of consumerism. Instead, the idea is to give of yourself to others. Folks have made charitable donations, helped raise awareness about causes near to them, volunteered, and organized clothing or food drives for area pantries and thrift stores. Or maybe you finally sign up for AmazonSmile, so a portion of eligible purchases help your favorite cause.
We see from Giving Tuesday that there are lots of ways to get involved and give back. And there are lots of worthy causes that value support. At Unity House, we need donations for our programs and goods for our consumers- notably, new toys at this time of year for our program that serves over 1,000 children, and food for our kitchen and pantry, where the shelves could always use donations of non-perishable food items.
This year, we make an effort to show appreciation for the many volunteers and helpers at Unity House. Check out our Facebook page for images, links, and videos of the amazing volunteers at Unity House.