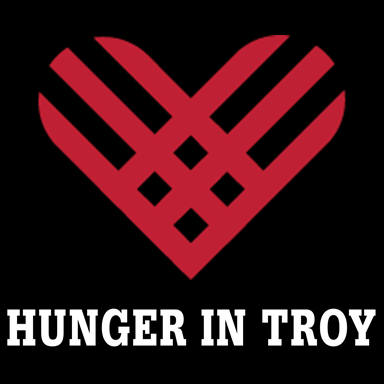 You've heard of Black Friday and Cyber Monday, but what's #GivingTuesday?
It's the antidote to all that consumerism. Giving Tuesday is a chance to give back, to get involved. To reflect on all that we are grateful for and consider how we might help those less fortunate.
At Unity House, in the past we've reached out on Giving Tuesday, which is always the Tuesday after Thanksgiving, by offering folks a chance to get involved: come in for a tour, sign up to volunteer, ask us how you can help.  That sort of thing.
This year we are pleased to announce we are collaborating with agencies, people and businesses across Troy to address the issue of food insecurity. Often called simply, "hunger" food insecurity means a bit more. Technically, food insecurity 'the state of being without reliable access to a sufficient quantity of affordable, nutritious food.' Realistically, it means having to choose between paying the rent and buying groceries. Choosing to pay the utilities out of your grocery budget. Not having pricier items like fruit, produce or oils in your house. Feeding your children less than adequate food or relying on cheap food that is often poor in quality.
No one should have to make these choices. At Unity House we often see people who come to our food pantry who work but don't make enough to cover their bills. People who work but a missed shift due a sick child or lack of transportation can make a huge dent in their income. People who make just a bit too much to receive benefits that might allow them to access SNAP, commonly known as food stamps. Many who come to our food pantry or community meals are elderly or live with chronic health conditions. Twenty percent are babies and children.
It is on these people that food insecurity hits the hardest. You can help by supporting food programs. On December 1st– this year's Giving Tuesday- won't you help by donating food for the pantry? Or make a secure, online donation to Unity House food programs.
Donations can be dropped off for our pantry at The Front Door at 2431 Sixth Avenue in Troy. Parking in the back lot.
Together, we can help make a world of difference for people who are struggling.
On behalf of those we serve, thank you for your support.