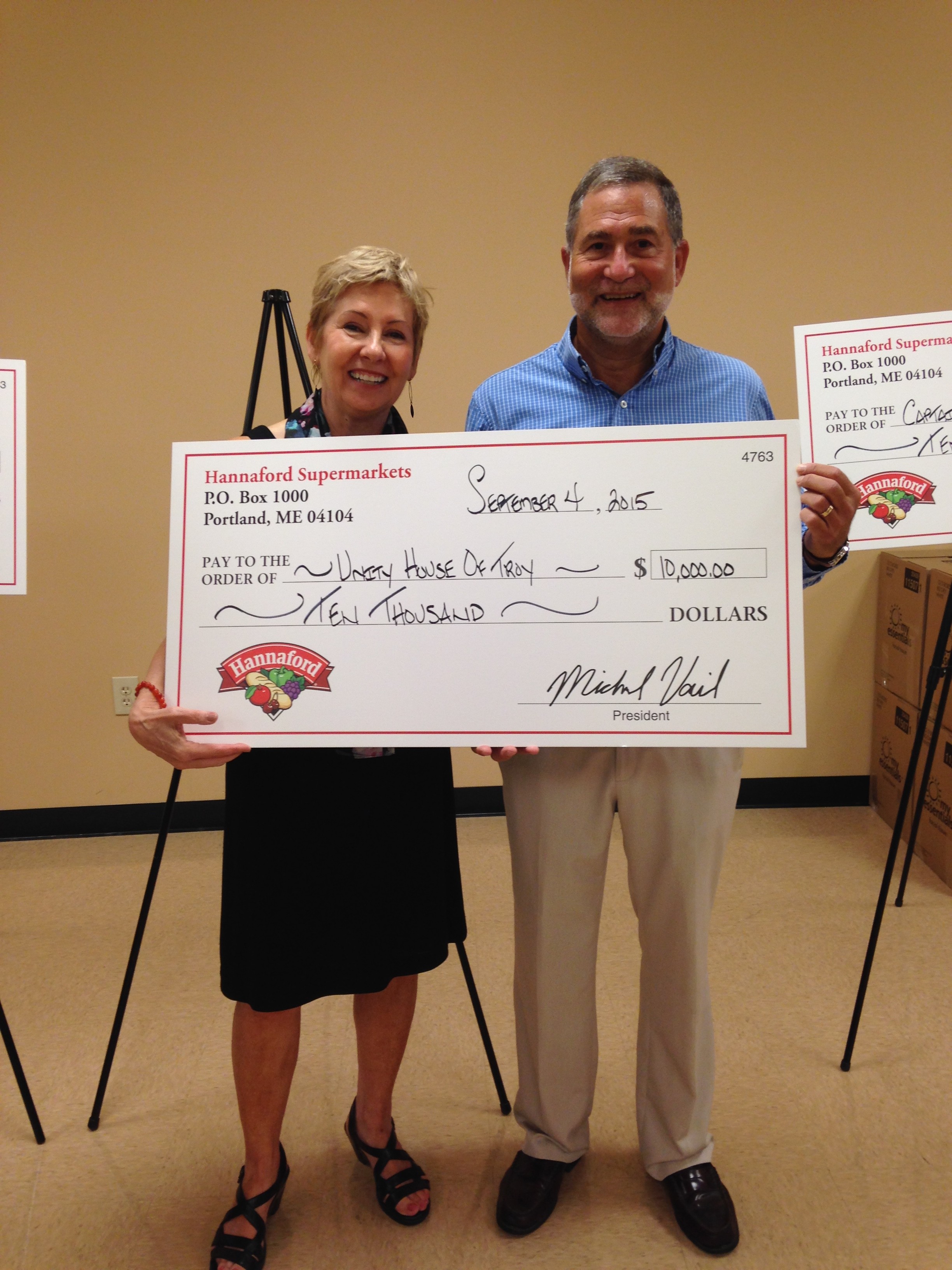 Unity House's Travelling Summer camp program received a $10,000 donation from Hannaford Supermarkets.  The donation is part of a larger sum totaling $80,000 in donations that Hannaford made to eight Capital Region summer programs for at-risk youths as part of a $115,000 donation that targets youth development, child nutrition and student resources.
The money will have a tangible impact on the lives of hundreds of local children from low-income families who face disadvantages and often struggle with food insecurity, behavioral problems and other difficulties.
The grant recipients were selected with the help of the Times Union Hope Fund, a not-for-profit organization run by newspaper employees who volunteer their time. Since 2008, the Hope Fund in partnership with The Community Foundation for the Greater Capital Region has distributed more than $700,000 in grants to 90 after-school programs and summer camps run by 60 not-for-profit organizations who assist underprivileged children.
"We're gratified that Hannaford chose us to help facilitate these grants. We're excited that so many area children will benefit from Hannaford's generosity," said Ruth Fantasia, director of human resources at the Times Union and president of the Hope Fund. "We know that these groups are deserving of this extra assistance and hundreds of kids will be helped by it."
Along with Unity House, other recipients include the Hope 7 Summer Day Camp in Troy, Schenectady Inner City Ministry's Urban Camp, the Underground Railroad History Project of the Capital Region's Young Abolitionist Teen Scholars Initiative in Albany, Capital Roots' Produce Project based in Troy, Grand Street Community Arts YouthFX in Albany; Franklin Community Center Project Lift in Saratoga Springs, and CAPTAIN Peace Camp in Clifton Park.