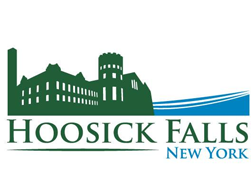 Improved outreach in rural areas
Unity House is known for comprehensive services but what if you live in an area that is far from our staff? What if you can't easily get to one of our locations in Troy?
Thanks to Hoosick Falls Police Chief Robert Ashe, residents of Hoosick Falls and nearby communities now have access to services right in Hoosick Falls. Sharing space in the Armory in Hoosick Falls, Unity House staff are now on site for people who can benefit from Unity House services.
Services range from help with issues of domestic violence, legal help, and help with food insecurity. Staff can also refer visitors to other sources of help.
Many thanks to the Village and Town of Hoosick, as well as the Armory, for inviting Unity House to spend time in Hoosick Falls. It's a beautiful place with welcoming people!