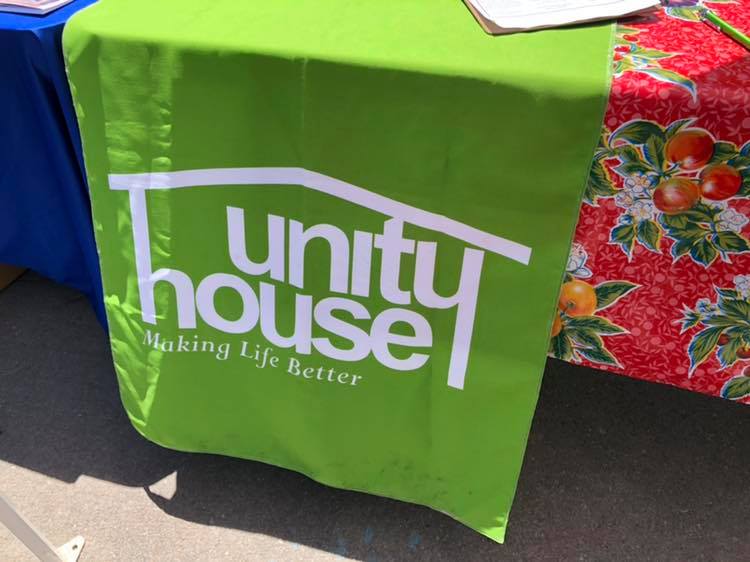 Make a difference
People often ask, 'What can I do?' Here are ways to help:
Make a donation to your favorite Unity House program or service. Want to help feed kids? Or is legal support for indigent clients more your passion? Whatever your interest is, you can make a monetary gift to Unity House and designate how those funds are spent. Of course, you can also designate your gift to help 'where the need is greatest.' Bonus points if you make a recurring gift as this helps provide for a reliable income stream. You can make a gift via our secure donation portal, drop a check in the mail to 2431 6th Ave in Troy, NY 12180, or call us: (518) 274-2607 x4134
Collect & Donate needed items such as:
food for our pantry
toiletries for our shelter
diapers for children's programs
Seasonal items: winter coats, new toys/needs for the holidays
Gift cards: Did you know that charities can make good use of gift cards, even ones with remaining balances on them? You can send us your gift cards, or order them from online stores like Amazon. We can use any big box, supermarket, drugstore, or local gift card. Pro Tip: in supermarkets and drugstores, there are many gift cards available for purchase for a modest fee.
Send us an item from one of our Wish Lists: there are different needs in different programs at different times of the year. You can check out our Wish Lists online. You can purchase a needed item and have it shipped direct to us. Or consult the list for future inspiration.
Make your online shopping make a difference: Shopping local is great, but when only the world wide web will do, Amazon is often the first stop. If you shop via AmazonSmile, Amazon's foundation will donate a portion of eligible proceeds to your charity of choice (which could be Unity House!) You only have to designate your charity once and you can change it any time. It's easy:  just remember to start your shopping at AmazonSmile. Over time, you can see how much your shopping has generated to the charity you are supporting.
Be savvy on social media and help raise funds and awareness: Are you on Facebook? Maybe you've seen or participated in a Facebook Fundraiser, where a Facebook user asks those in their social network to make a donation to their favorite charity. When people donate via Facebook, the charity receives the donation. Doing a Facebook fundraiser for say, a birthday where you don't want gifts but your friends want to 'get' you something, is a great way to share what causes are important to you, and it's a way of sharing the work of charities your friends might need to hear about.
Volunteer: The pandemic has changed how we work while increasing the need for that work. Much of what we do relies on volunteers. Sadly, many of our steadfast volunteers had to take a hiatus due to age or other concerns. We miss them! We are looking for new volunteers. If you or someone you know is able to volunteer and can commit to a regular weekday schedule, please consider calling our volunteer coordinator, Moira. She can tell you about the opportunities for and expectations of volunteers while answering any questions you might have. There are also occasional opportunities for one-off volunteer jobs, like raking leaves at a site. We appreciate the many ways volunteers help make our work possible! You can reach the Volunteer Desk at: (518) 274-2607 x4135 or Volunteer@UnityHouseNY.org
Consider Seasonal Opportunities: with winter coming, we are collecting new and gently used winter coats, new toys and gifts for children, and household items like microwave safe dishware for those in our housing programs. If you have an item you would like to donate and not sure if it is something we can use, please call us for a conversation.
In whatever way you choose to give back, please know that your support means a lot. And not all gifts are physical: some of the nicest items we receive are heartfelt compliments or letters thanking us for the difference our programs and services have meant, for both the giver and the receiver.