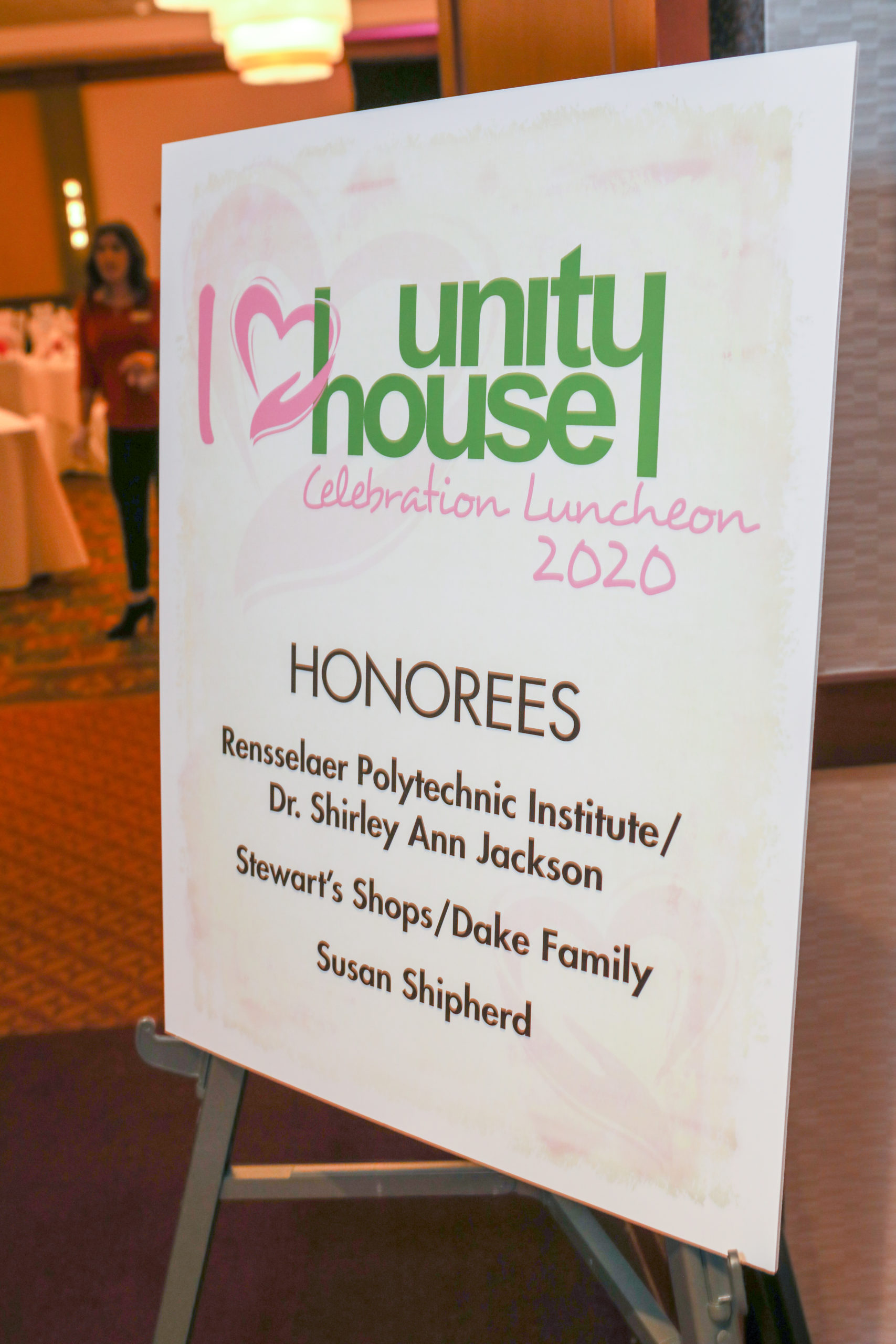 Event Honored Community Heroes Among Us
Unity House was thrilled to honor community heroes at our annual I Love Unity House event. This year we celebrated with a luncheon and were blessed with a crisp February day. This year's honorees were chosen for all they do to help their community and others:
Stewart's/Dake Family
RPI/Dr. Shirley Jackson
Susan Shipherd
Many thanks to our sponsors for helping make the event a success for Unity House:
TriCity Rentals, Boucey & Clarke, Pioneer Bank, Old Brick Furniture, BBL Construction, Albany Medical Center, architecture+, Cap Comm, Hometown Healthcare, Ross & Keirnan, The Bonadio Group, CEO, Saratoga National Bank, TRIP & RCHR, CDPHP, SEFCU, KeyBank, and MVP Healthcare.
Special thanks to the local businesses and people who helped make for an eye-popping silent auction, and thank you to clients from select programs that allowed us to share their stories at the podium. We are inspired by the work that goes on in our community!  Finally, thanks to our guests, staff, planning committee, and volunteers. The celebration luncheon was a great event that helped programs and services across Unity House programs. Photos from the event and other February happenings can be found here.