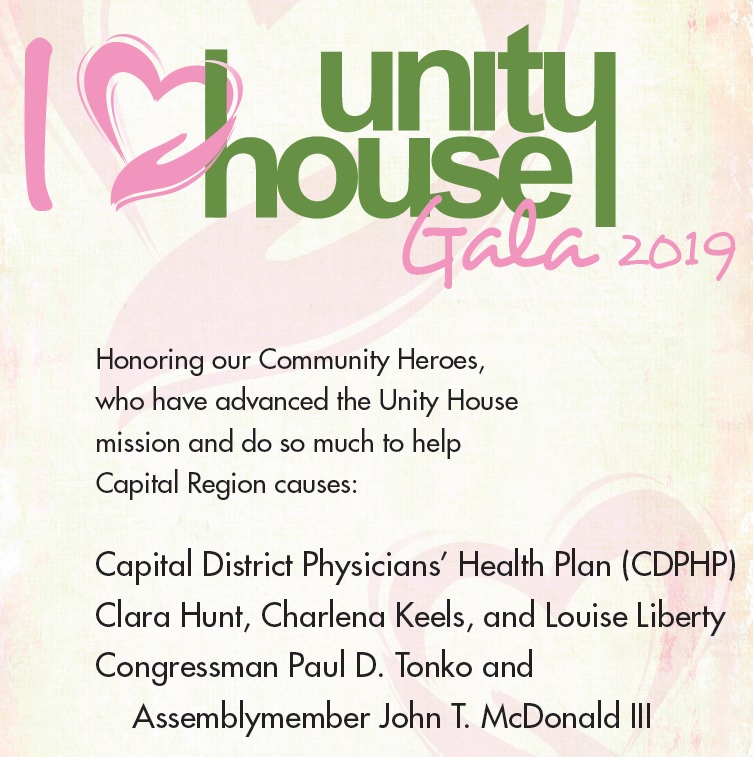 Friends of Unity House had a great time at annual gala in support of Unity House programs and services
Friday, February 8th was a great night for the annual I Love Unity House Gala at the Hilton Garden Inn in Troy, NY. Honoring community heroes, the event seeks to recognize and celebrate those in our community who give back. Honorees for 2019 are: CDPHP; Clara Hunt, Charleena Keels, and Louise Liberty; Congressman Paul D. Tonko, and Assemblymember John T. McDonald III.
Many thanks to our terrific sponsors and to all who came out for  a fabulous evening!