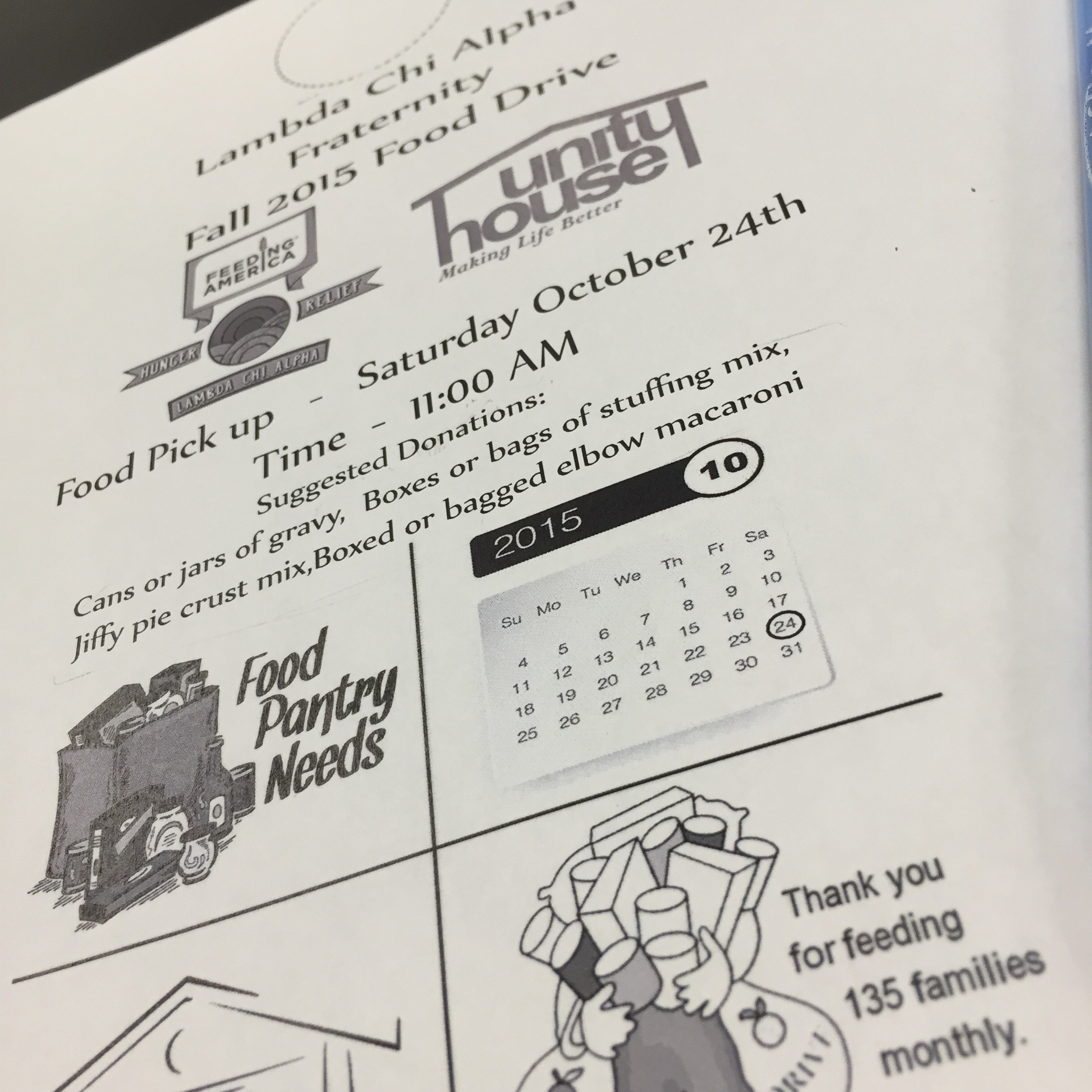 RPI Fraternity Lambda Chi Alpha will once again conduct a food drive to benefit the Unity House food pantry.
The group is distributing hundreds of flyers to residents in the surrounding community encouraging them to help by leaving non-perishable pantry goods on their doorsteps. The group will pick up the items on Saturday, October 24th and deliver them to the Unity House food pantry.
The community food drive to benefit Unity House's food pantry has turned into an annual act of service for the group and comes at a time of year when demand increases. The Unity House food pantry provides meals for three days upon each visit. Guests at Unity House's Front Door can also dine in our community meals program and meet with our Nutrition Outreach and Education Program for information on securing benefits.
Are you interested in helping to support the Unity House food pantry?
Consider a donation to our food programs. This efficient means of support allows Unity House to obtain food for pennies on the dollar through the regional food bank and other sources. You can also host a food drive of your own. In particular, needed items are:
Protein foods like canned beans, peanut butter, tuna fish or canned meat
Grains like rice or pasta
Boxed cereal or oatmeal
Pasta sauce or cooking oils
Fresh fruits and vegetables
On behalf of those we serve, many thanks to the Lambda Chi Alpha Fraternity and the many others who support needed food programs.