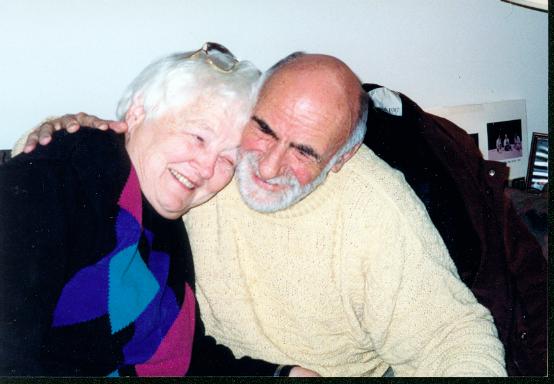 Honoring a Legacy of Caring
The late Mary Jane Smith was one of three founders of Unity House. Back in 1971, Mary Jane, Regis Obijiski and Peter Callagahan founded the organization in response to the needs of people living in poverty. Even after she retired from Unity House Mary Jane continued to support the organization in many ways, notably through volunteer work. She was a beloved friend to many, especially in Unity House's kitchen and dining room where a free community meal is served.
Mary Jane Day at Unity House honors that commitment to service and loving kindness. You can join us for lunch in our dining room, where Mary Jane often volunteered serving lunch. Our Community Meals program welcomes all in the 2nd floor dining room of Unity House's Front Door at 2431 6th Avenue in Troy. In addition to serving up one of Mary Jane's favorite dishes (spaghetti with meat sauce), we'll have photos and an opportunity to share on our inspiration board.
There is no need to RSVP, just drop in. Lunch is served until 1:00 pm.
If you come to Unity House's Front Door on Mary Jane Day, be sure to plan time to stop in to ReStyle. The store has amazing spring and summer clothing on display and has moved to a standardized pricing model, which has improved efficiency for staff and shoppers alike. Most important, we have a new manager of the store, John Keeffe. Please say hello to him if you stop by!