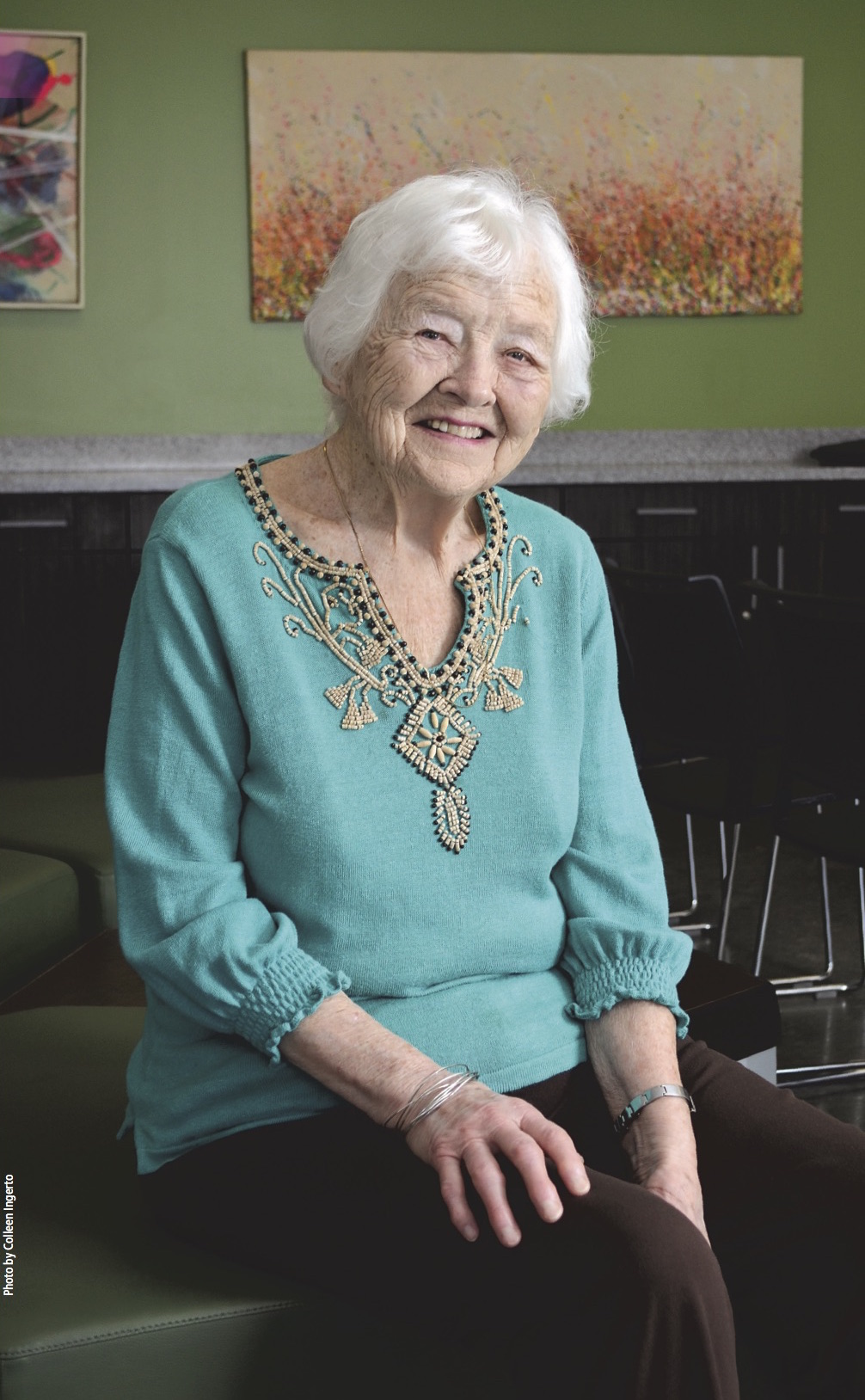 Friday, June 3rd is a proud day for Unity House! Mary Jane Smith, one of the founders of Unity House, is being honored by the Capital Region Chamber as a Woman of Excellence.
The awards are a yearly event in which seven Capital Region women who have achieved success in their professional careers and dedicated themselves to community service are honored at the Capital Region Chamber's "Women of Excellence" 25th annual luncheon.
Each year the Women's Business Council (WBC) of the Chamber receives nominations; the selection committee is comprised of prior Women of Excellence award recipients.
Mary Jane Smith, who founded Unity House along with Regis Obijiski and Peter Callaghan in 1971, is being honored in the category of Distinguished Career. Mary Jane Smith served Unity House until her retirement as Executive Director of the organization in 1991. She and her late husband, John Lyons founded the Deuteronomy Fund at Unity House to help provide a lasting legacy to meet the unmet needs of people living in poverty.
Although retired from Unity House, Mary Jane Smith continued work dedicated to service, volunteering in many capacities in a variety of human services organizations over the years. Today a weekly volunteer in Unity House programs, Mary Jane is a beloved figure at Unity House among staff and visitors alike.
Unity House is proud to see Mary Jane Smith honored for a lifetime of service. Unity House congratulates Mary Jane Smith and the other 2016 Women of Excellence.
Along with Mary Jane Smith, other Women of Excellence include:
Excellence in the Professions
Hon. Helena Heath, Albany City Court
Excellence in Management (100+)
Fran O'Rourke, KeyBank
Excellence in Management (1-99)
Chelly Hegan, Upper Hudson Planned Parenthood
Excellence in Business Development
Denise Horan, Integrated Management & Sales Consulting
Excellence in Business
Dawn Abbuhl, Repeat Business Systems
Emerging Professional
Meredith Oakes, The Bank of New York Mellon
For more information, visit the Capital Region Chamber of Commerce.
Photo courtesy of the Albany Times Union.
Photo credit Colleen Ingerto.