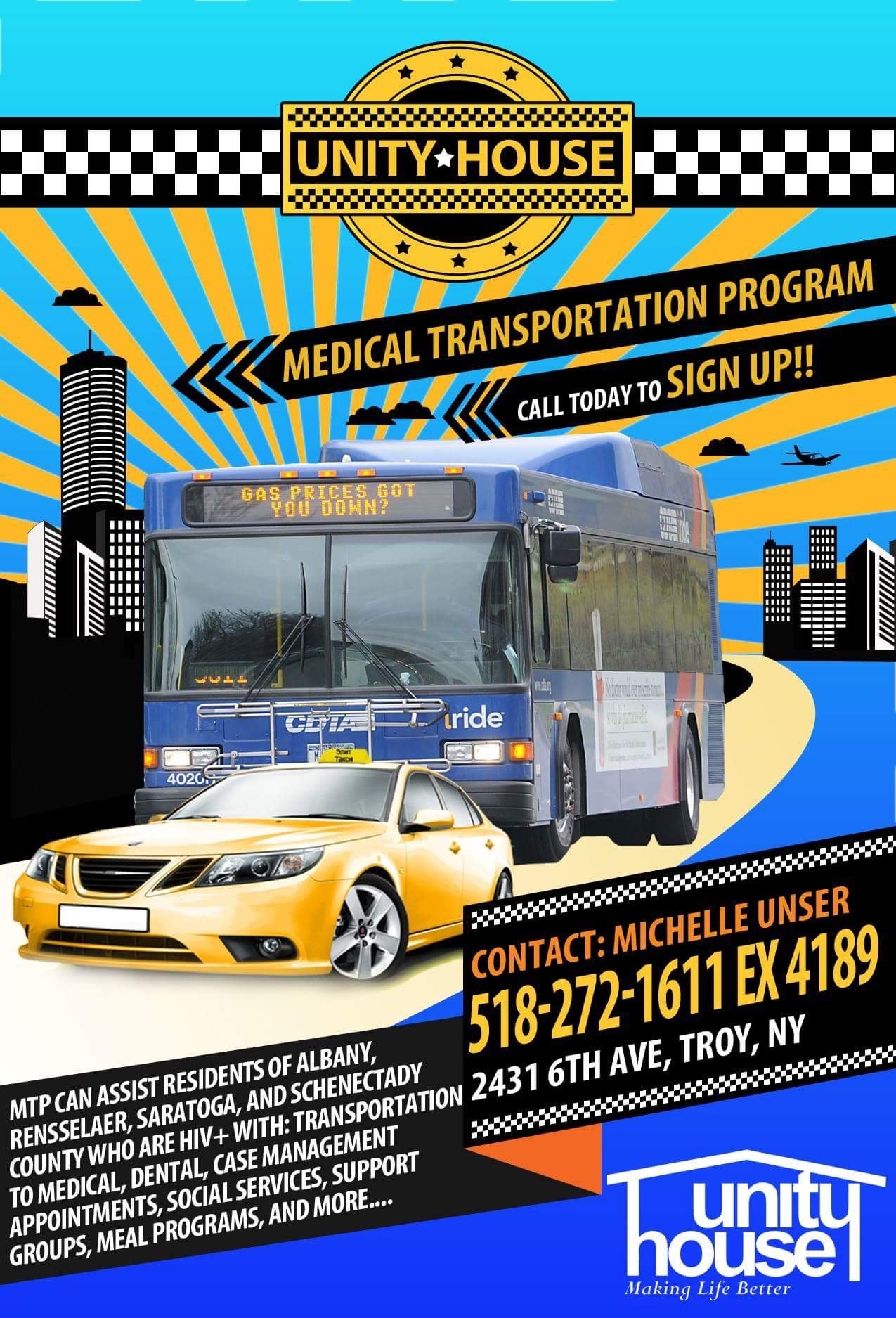 Did you know that the Unity House Medical Transportation program can help residents of Rensselaer and surrounding counties who are HIV+ with transportation to their appointments? Residents who are HIV+ and living in Rensselaer, Albany, Schenectady and Saratoga counties who are eligible for the Unity House Medical Transportation program.
The program is designed to remove barriers so that adults living with HIV can reliably access medical appointments, dental visits, meetings with case managers or social services appointments. Transportation can even be arranged to attend support groups, meal programs and more.
To learn more about this and other resources for adults living with HIV/AIDS, please contact Unity House's Michelle Unser at (518) 272-1611 extension 4189 or MUnser@UnityHouseNY.org. Michelle is based out of Unity House's Front Door located at 2431 Sixth Avenue, a community resource center where you can also drop in to learn more about the Unity House Medical Transportation Program.