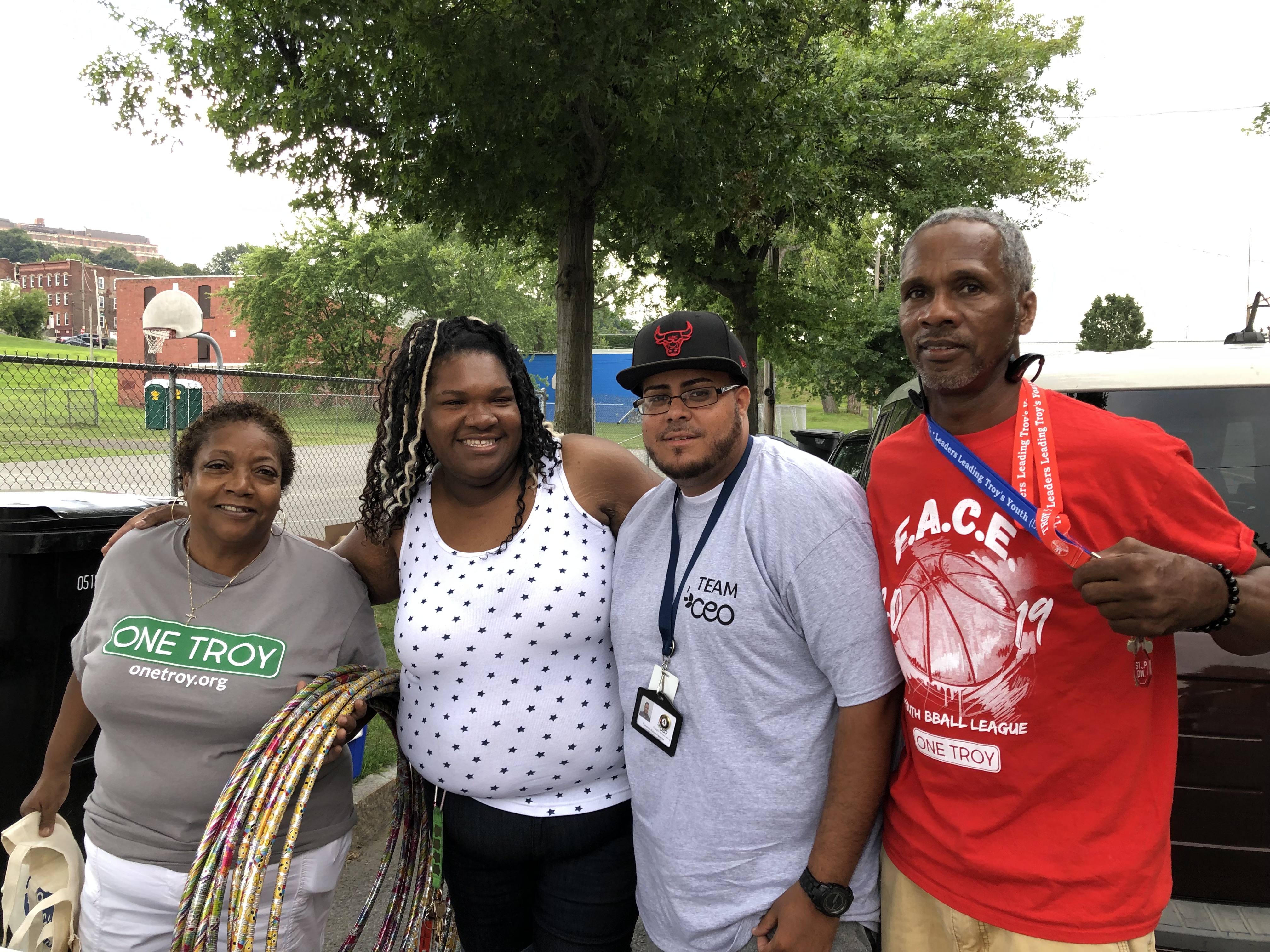 Tuesday, August 6th, Was a Super Night
First, a shout out of thanks to our friends at our local TJ Maxx in the Van Rensselaer Square Plaza for their very large donation of fun, summertime toys. There are too many toys to name, but suffice to say that we could not have had Troy's best hula hooping contest without their help.
Second, thanks to the many people from various community organizations that made for a great National Night Out. Many hands make light work, and this was true: there was food, toys, games, and fun for all the kids and families who joined at Ingalls Ave park for a great summertime evening.
Last, the weather. You can't have everything, but no one let a little rain dampen their spirits.
Special thanks to the City of Troy and Troy PD for their support of National Night Out which promotes community-building, police-community partnerships, and neighborhood camaraderie to make our neighborhoods safer, more caring places to live