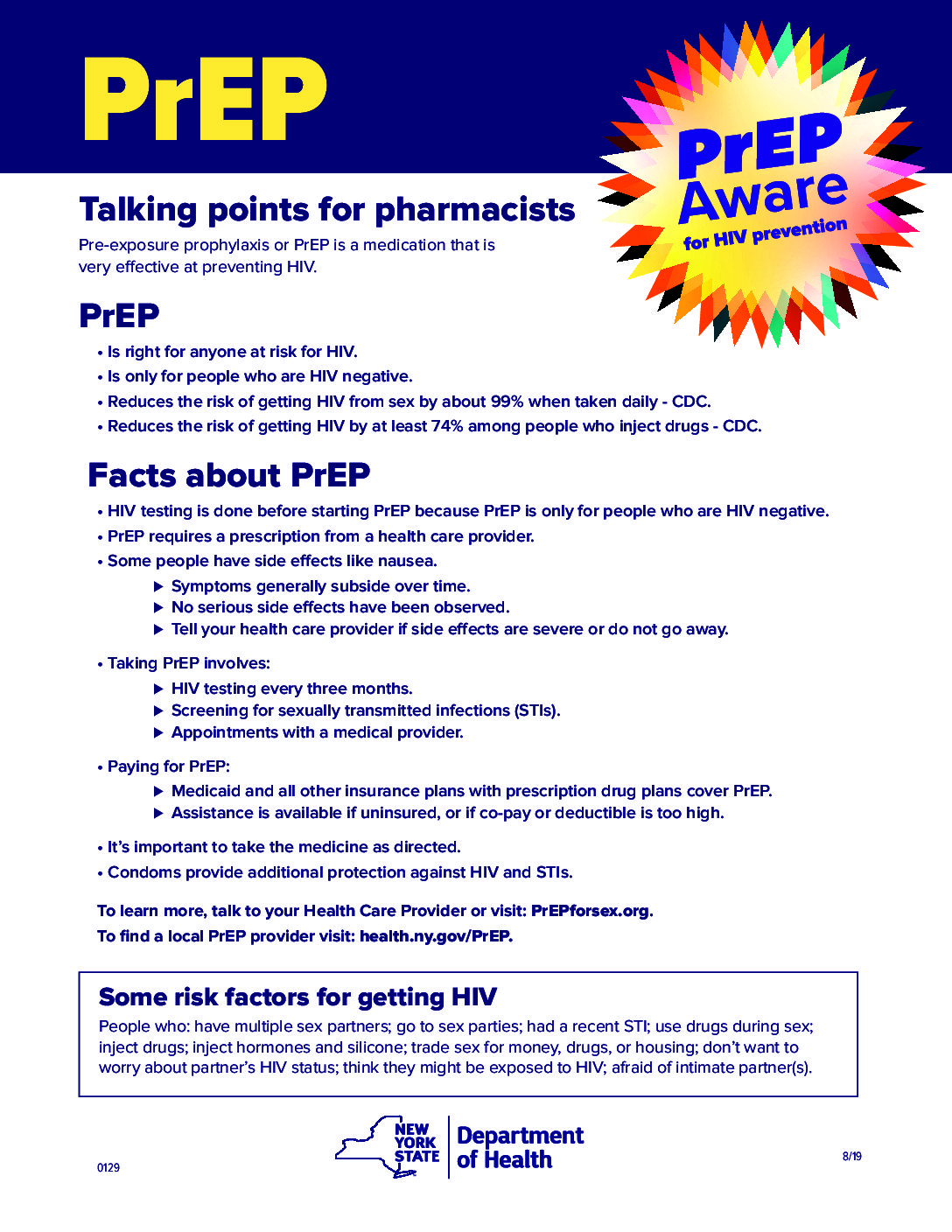 Pre-exposure prophylaxis helps prevent HIV
As per the Centers for Disease control, pre-exposure prophylaxis (or PrEP) is when people at very high risk for HIV take daily medicine to prevent HIV. PrEP can stop HIV from taking hold and spreading throughout your body. When taken daily, PrEP is highly effective for preventing HIV from sex or injection drug use. PrEP is much less effective when it is not taken consistently.
Studies have shown that PrEP reduces the risk of getting HIV from sex by about 99% when taken daily. Among people who inject drugs, PrEP reduces the risk of getting HIV by at least 74% when taken daily.
Unity House will help spread the word about the benefits of PrEP, who it might be right for, and how it can prevent the spread of HIV, a costly disease to manage and live with. The awareness campaign is part of NY's PrEP week, which is October 20 -26th. Look for information online, in our buildings, and from our staff. Have a particular concern about HIV/AIDS, looking for testing, have a question about our housing programs for people living with HIV/AIDS, or a concern about your health status? A confidential conversation with our staff is always an option: call Danielle Wissenbach at (518) 274-2607 x4187.