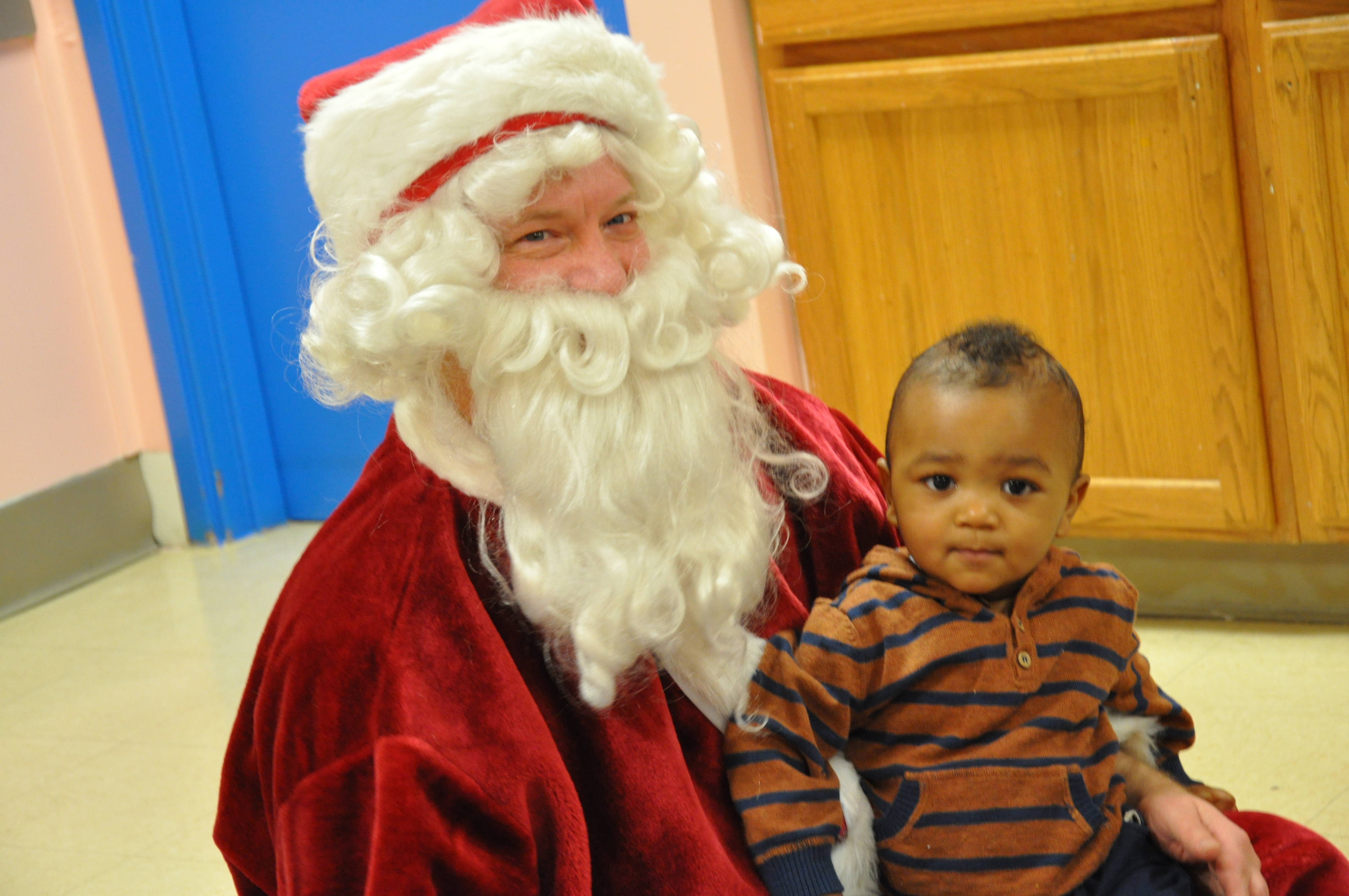 It was a magical day for children in the Unity Sunshine Program when Santa came to visit!
Children ages 6 weeks to 5 years of age enjoyed a visit from Jolly Old St. Nick as he stopped by each classroom to wish good tidings and deliver books. Each child received a smile and a book as Santa made his rounds. Like all children, not everyone was so sure about meeting the great mysterious bearded one as he can be intimidating, but most were all smiles.
Many thanks to the wonderful staff at Unity Sunshine who welcomed Santa and encouraged the words "Thank You" from their young charges when Santa left his gifts. And many thanks to Santa for visiting- it's his busiest time of year!
Looking for quality childcare?
The Unity Sunshine Program has openings! With three locations – downtown Albany, South Troy and downtown Troy – there is something for everyone. Call or text (518) 238-8666 for more information and to schedule a tour today!