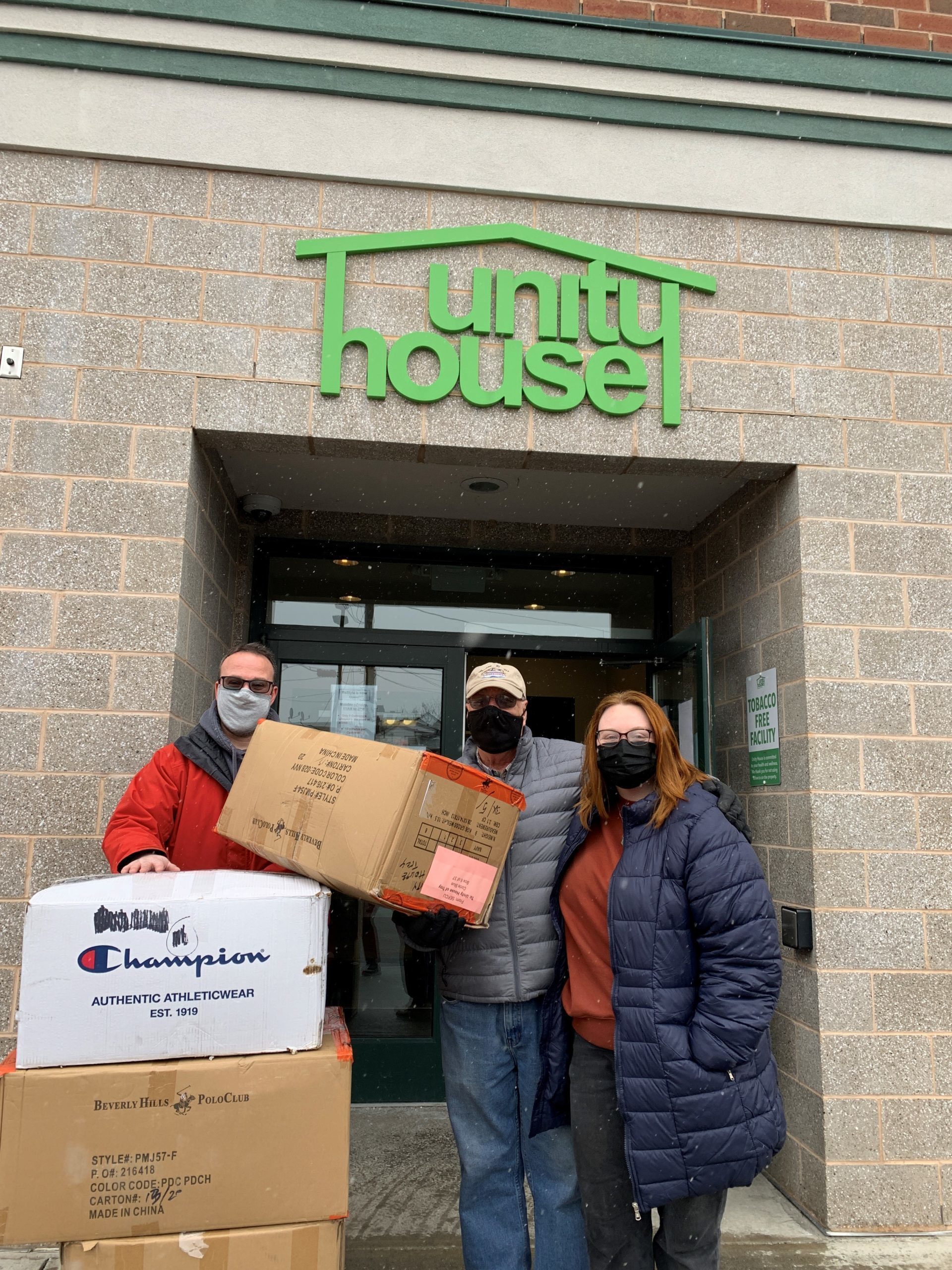 SEFCU donates thousands of coats to area agencies like Unity House that provide direct service to people in need.
Coats are among the most requested items when people come to Unity House in need or in crisis. While we may have coats on hand, it's often a challenge to match up the right size with the need. In December, for example, we received many wonderful coats, most of them for children. These were a tremendous help for families who needed coats for kids but it left adults, well, out in the cold.
SEFCU to the Rescue
SEFCU's donation of almost 40 boxes full of coats is very much appreciated. The coats are available to any guest who presents with a need, via our community resource center at 2431 6th Avenue in Troy. The warm coats,  hats, mittens, socks, and more are part of SEFCU's commitment to give meaningful support where it can do the most good. The donation brought to Unity House was one small part of a container full of coats that SEFCU ordered for human services agencies across the Capital Region.
Winter coats and outwear accessories are always welcome. We are grateful that we can offer someone in need a warm coat, new socks, a hand-knit hat and scarf, and a new pair of gloves or mittens. It's part of our mission to treat everyone with dignity and quality items mean dignity. We are grateful for the many helpers who make this work possible.
Thank you B. Lodge & Company!
Albany's oldest store was the supplier of the warm coats. It was a pleasure to meet three generations of the Lodge family as they hauled in box after box of new coats for people in need.