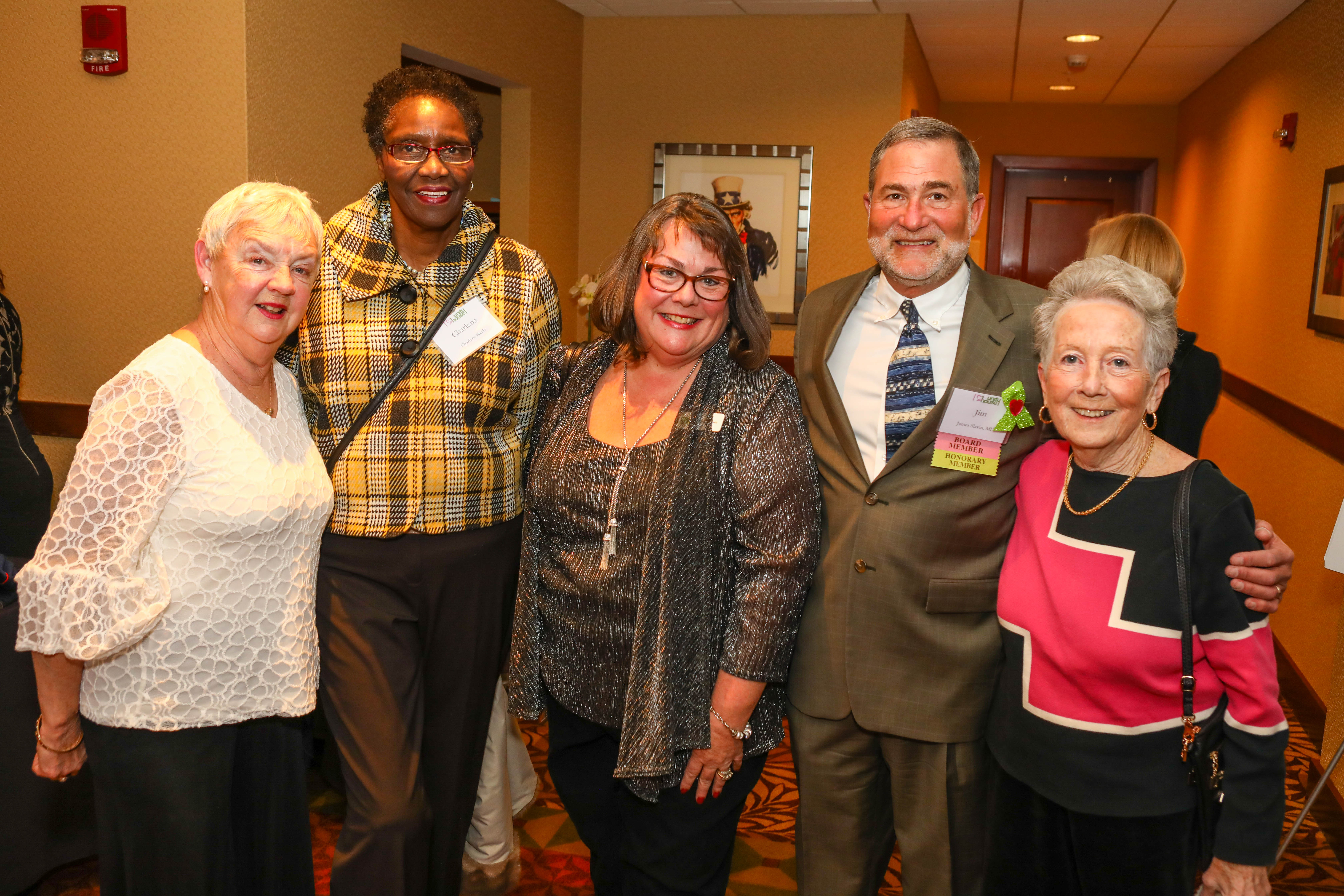 Wishing Linda Lewis well on her retirement
Unity House has a variety of programs and services. No one has worked in more of them than Linda Lewis, Unity House Chief of Staff who will retire after 40 years in the behavioral health field, 25 of them at Unity House.
Linda started in 1982 at Samaritan Hospital in Troy, NY. She came to Unity House in 1997 to focus on services for adults living with persistent mental health conditions. With Linda's guidance, our Housing and Support Services program has grown to include not just housing but wrap around support services, such as case management, health homes, transitional services, community housing assistance, and a situational crisis bed.
Linda is a champion of professional development and advocacy, serving on the board of the Association for Community Living, a non-profit advocacy group. Throughout her career, Linda has helped forge and strengthen partnerships at the local, state, and federal levels. Of note, Unity House's work with Joseph's House & Shelter, providing direct outreach to people who are homeless so they can move to shelter, then stable housing, often with supports so they can sustain their housing. Collaboration reduces duplication of effort and improves service delivery for the population in need.
Linda has helped lead our Community Resources program, offering help with life's essentials and often the first point of contact for people who come to Unity House in crisis. Linda oversaw the Unity House store for many years. She has managed our Facilities Department, which includes office spaces, residences, apartments, and vehicles – in varied conditions. She has helped expand our food programs and managed a total pivot of service delivery when the COVID-19 pandemic started. (Unity House never closed doors during the pandemic. How do you continue to feed thousands of people during a pandemic that is exacerbating food insecurity? Ask Linda about grocery delivery.) Linda was also part of Unity House's capital campaign that saw the opening of a new shelter for victims of domestic violence and a new community resource center in 2013, construction projects for which she was the General Contractor.
Unity House will miss Linda. Known not just for expertise, but also for her calm demeanor and sunny disposition, Linda has been an asset to Unity House and the broader community. While we will miss her, we know she will be cheering us on. We wish her well in her next chapter.
Pictured: Linda Lewis, center with volunteers: board member Jim Slavin and, from left, Louise Liberty, Charleena Keels, and Clara Hunt.