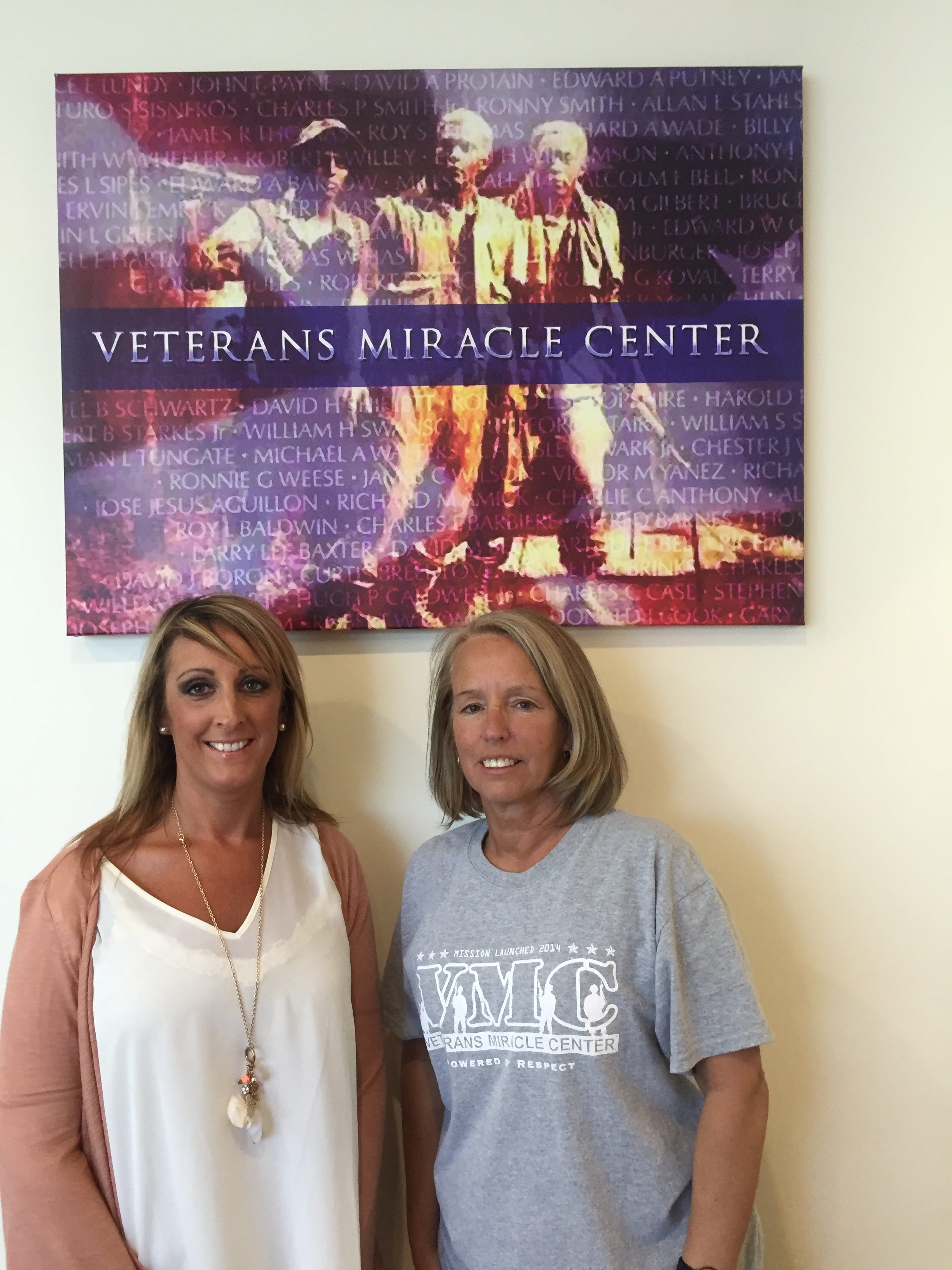 For one thing, it's appropriately named.
The Veterans Miracle Center in Albany is just that. A place where, miraculously, veterans can access needed items. They say it's where heroes find hope.
Staff from Unity House and the manager of ReStyle, Unity House's store, visited the Veterans Miracle Center to learn more after meeting Barry Feinman, the force behind what is often simply called the VMC. The VMC is part of Jezreel International, a non profit based in Albany dedicated to providing humanitarian aid, started by Barry in the 1990s.
We had the opportunity to meet Barry recently at the Jefferson Awards, where Unity House co-founder Mary Jane Smith was among the honorees. Barry was a Jefferson honoree as well and we knew we had to get to know him better. He graciously invited us to the Jezreel warehouse in Albany and the nearby VMC. We learned more about Barry and the group's amazing generosity in shipping humanitarian aid all over the world and locally. Ever generous, Barry suggested we pass on a list of items our programs need and he will do his best to help out. For example, some of the food that his organization receives that has an expiration date of 6 months or sooner could be donated to the Unity House food pantry. Jezreel and the VMC do this often, sharing locally what can best be used locally. Barry sounds like the kind of person who is always striving for opportunities to collaborate with other organizations that help people in need, whether they are veterans or not.
We are grateful for the chance to visit the VMC and learn more about their organization. As Unity House continues to strive for recognition by veterans as being a safe space where veterans can access needed resources, we are fortunate to be among community partners who share the commitment of treating people in need with dignity and respect. For many who access community services, it's rarely about any one specific need like clothes or food, but rather the circumstances that create such a need.
Many thanks to Barry Feinman, Director of Jezreel and to Melody Burns, Director of the VMC for the warm welcome, a great tour and for fostering such a great spirit of collaboration both at home and abroad.