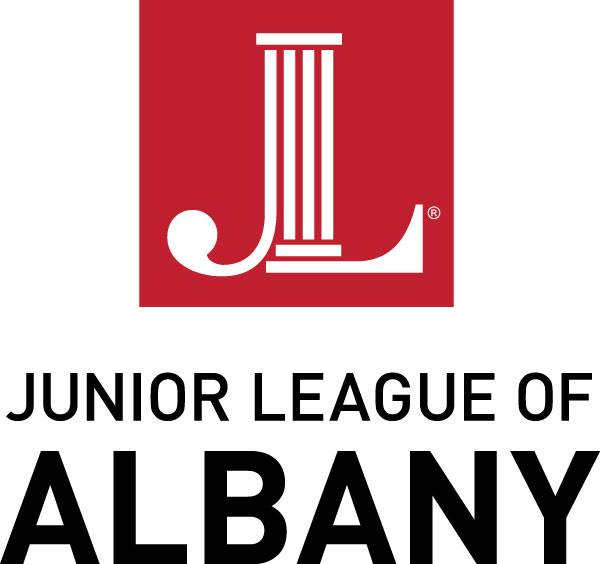 Albany women helping Albany women
First, this is not your grandmother's Junior League. Yes, the Albany chapter of the volunteer group goes back to 1917 and the Junior League has evolved to be one of the largest women's volunteer organizations in the world, spanning multiple countries.
The non-profit Junior League today is as much about developing community leaders as it is about filling unmet needs in the community. They see an issue and tackle it head on with all volunteers. In the case of Albany's chapter, they focus on women in poverty and food insecurity.
Knowing that food insecurity affects children and women disproportionately, the Junior League of Albany (JLA) sought out programs that work to address the needs of women who are struggling. They don't try to re-invent the wheel. Instead, the group looks in their community and see where they can make an impact together with partners already engaged in providing valuable services. For Unity House, that meant the JLA recognizing the work at A Child's Place. Now with locations in South Troy and Downtown Albany, the JLA chose the Albany site that provides services, childcare and preschool to children ages 5 weeks to 5 years of age. The program serves children with developmental delays (as well their families), and offers childcare/schooling for neuro-typical children. In addition, the program partners with the Albany City School District to offer community-based Universal Pre-kindergarten and Early Pre-K (school 3 and 4 year old children) along with wrap-around childcare.
A Child's Place in Albany is a wonderful program that caters to a variety of families, some of whom face significant challenges. For those facing food insecurity, challenges can mount quickly so services that are provided can be a lifeline and help make the difference between success and catastrophe.
Unity House's day care program was selected out of numerous responses to JLA's most recent request for collaborative project proposals seeking a partner to execute a community project combating hunger and fighting poverty with a particular focus on assisting women and children in need.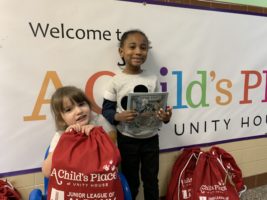 The JLA of Albany is working with staff at A Child's Place on a project offering backpacks with needed child care items and resources for parents and children, with a particular focus on low-income parents, mothers, and infants. "JLA is looking forward to collaborating on this project and hopes to see the partnership grow into a larger collaboration supporting the broader missions of both organizations," said Carol Crummey McCardle, JLA president.
"On behalf of the many children and families we serve, Unity House is very grateful to the Junior League of Albany for selecting A Child's Place as the beneficiary of this effort to help combat hunger and right poverty in our community," said Unity House CEO Chris Burke.
As for the teachers and staff at the Albany site, they are thrilled to work with the JLA on this project and are off and running with ways to incorporate food insecurity and healthy eating with age-appropriate lessons around food, growing plants to eat, and more.  Of course, given the staff's dedication to literacy, they will be tieing in story time and home/family engagement around the issue. We are grateful to have such wonderfully creative and dedicated staff. It's gratifying to all to see how when many hands come together, good things can happen.
To learn more about the Junior League in general, visit their website. To learn more about the Albany chapter, check out their Facebook page. Regardless of which chapter you check out, one thing has remained the same since the league was founded over a century ago: their work. In their own words, they strive to "develop exceptionally qualified civic leaders who collaborate with community partners to identify a community's most urgent needs and address them with meaningful and relevant programs and initiatives that not only improve lives, but also change the way people think." That's something everyone's grandmother can be proud of.