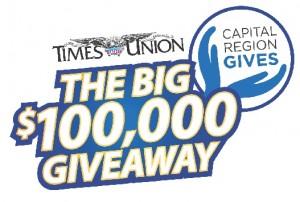 Vote for Unity House and help us win BIG!
Look for the Albany Times Union, in print and online, for their special Capital Region Gives section. Now an annual tradition, this special section each November heralds a season of giving and profiles area non-profits. Helping neighbors in ways big and small, area non-profits make an impact economically and socially. You can read more in the TU, which recently profile Unity House here.
The features culminate in a contest where readers can vote for their fave non-profit to be a winner of valuable advertising from the TU:  ten $10,000 packages of TU advertising, totaling $100,000 in advertising from the Times Union! You can find more details here. Look for more in print and online, including stories of the work of some amazing local organizations.
Check out the section, in print and online, and please vote for Unity House!